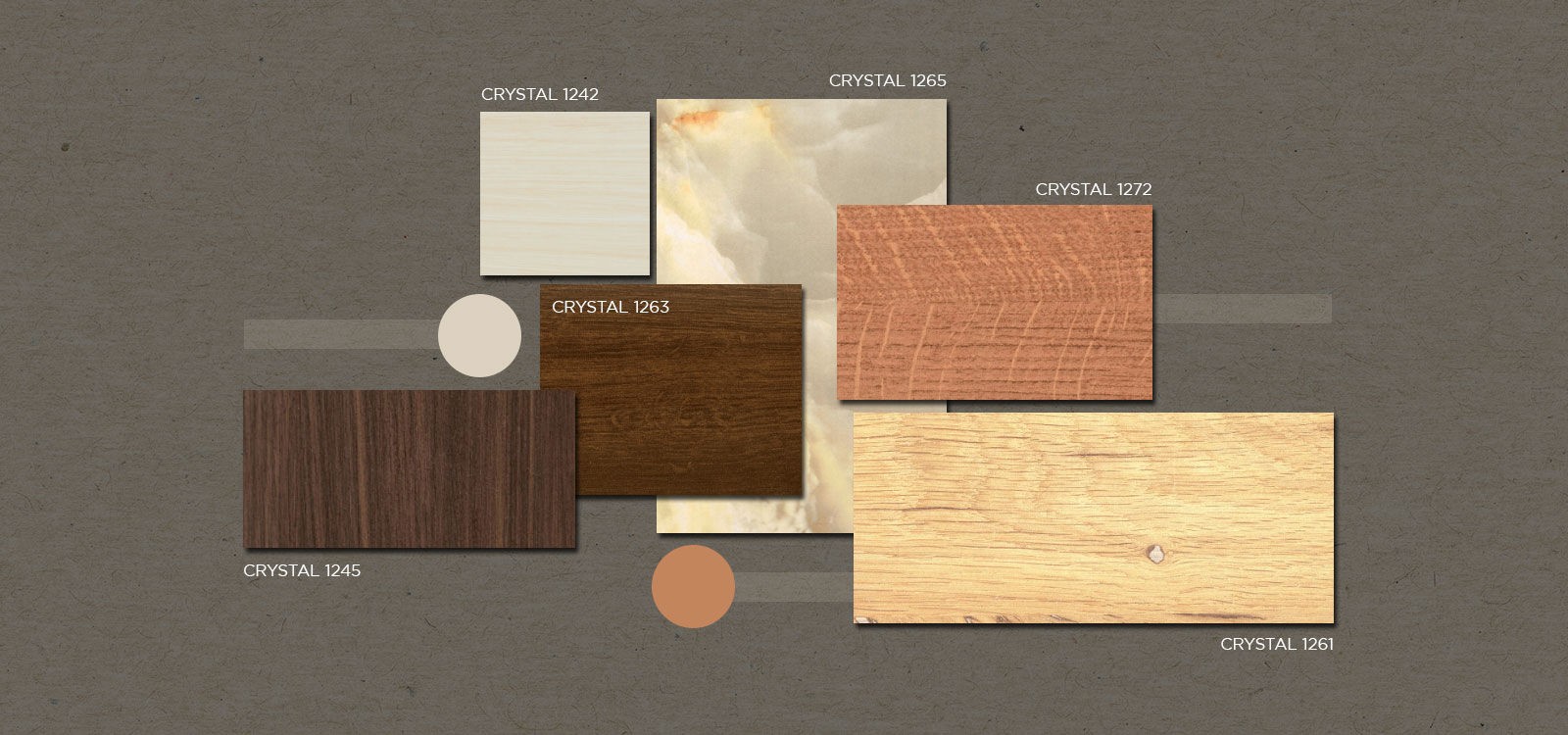 4 key tips to build a stylish and practical home office
Laminates are one of the best, chicest, and the most modern substitutes for surface, as well as furniture décors, available in the market today. And, when you combine your creativity with this innovative and versatile design material, you get the opportunity to transform your home or office space into a corner of your dreams.
Summary
4 unique ideas to use decorative laminates
Why choose Royale Touché laminates?
Conclusion
Now, if you are planning to build a stylish and functional home office using Royale Touché's decorative laminates, here's how you can –
Renovate your old furniture to give it a modern appeal
Before shopping for new furniture for your home office, inspect and understand the old ones. Don't discard them. Chances are that your old wooden furniture still has the potential to serve you, if only you gave it some TLC (tender love caring). Modify and refresh your old pieces by using glossy laminates or colour laminates, based on your preference and theme.
Play with wooden textures to add sophistication 
Wood laminates that imitate the natural look and texture of wood are definitely worth your money. So, if you want to add a sense of professionalism and sophistication to your space, these laminates will help you achieve just that.
Add a feature wall to showcase your merit
Instead of choosing wallpapers for your wall décor that can damage easily, invest in decorative laminates to build a feature wall. Here, you can choose to further decorate it using accents or framed professional certificates that will bring the whole space together and give it a very professional look.
Build storage units that demand attention
You are bound to collect a lot of important documents and receipts over the years, in your home office. So, instead of forcing them to fit in one small drawer, build cabinets using beautiful laminate sheets that not only look stunning but also allow you to create a functional filing system.
Why choose Royale Touché laminates?
We are India's most premium laminate brand with a vast variety of designs and the promise of impeccable quality. Our laminates are crafted using high-quality materials that offer prime benefits such as – durability and resistance.
Some of the major reasons why Royale Touché should be your ultimate choice are:
Antibacterial:
Royale Touché uses a very special resin formulation that is applied over the decorative surface paper to achieve a high degree of bacteria growth resistance, giving you and your family a space to love and cherish.
Impact resistant:
Royale Touché laminates are made by using a combination of specially treated Kraft papers with a variety of resin mixtures to provide strength, balance, stability, better sanding, adhesion and longevity to the product.
Varieties and colour:
Our laminates are available in various colours, and these hues last for a longer duration. They are also available in a wide range of designs and finishes so you can have exactly what you want without compromising on any fronts.
Stain & scratch resistant:
Lastly, not only are our laminates stunning to look at and easy to maintain, but also very effective and functional as they are immune to the ill effects of moisture and scratches. When you understand the different kinds of laminates, their benefits, and how you can use them to achieve your vision, your task gets easier. Hence, before building your home office, we would suggest you check out our website and learn all about our products. Click here now!
Please share your details.