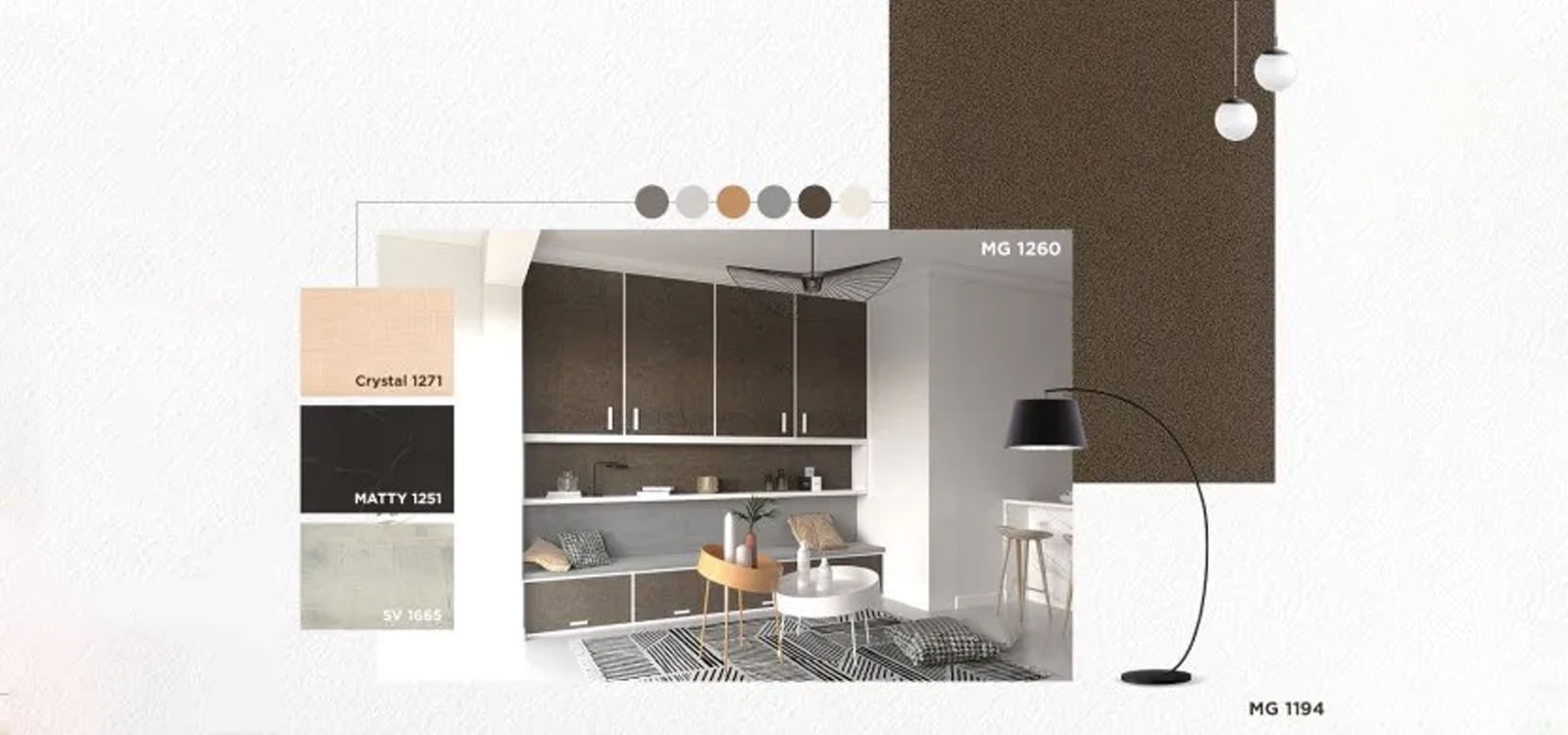 4 Prime Advantages of using Laminate Sheets on Furniture
Building your dream home, but the furniture doesn't fit your aesthetics? Don't worry! Royal Touché's got your back! We are India's most premium laminate brand with a vast variety of designs and the promise of impeccable quality.
So, now, you can make all your design dreams come true using our stunning decorative laminates that not only fit seamlessly into your vision board but also enhance your space ten folds. Plus, it has so many amazing advantages too.
Check them out , so many options to choose from –
The best thing about choosing decorative laminates for your furniture is that you don't have to hold back. With hundreds of styles, colors, and designs to choose from, you can finally get exactly what you want without sacrificing anything. Moreover, they have the potential to add so much colour, texture, and elegance to your space that it ends up complementing the rest of your home wonderfully. Definitely a win-win situation.
Affordable and low-maintenance
The design, materials and technology used in creating decorative laminates make them both scratch and water-resistant. So, it's super easy to clean and requires only a few cleaning supplies like a non-abrasive cloth and a simple cleaning agent to ensure your furniture stays the same way for years, which also makes it quite affordable.
Excellent durability
Another great advantage of using laminates on your furniture is that they let you enjoy the hard work you put into creating and putting together your beautiful home for many years. simply because they offer excellent durability as they are scratch, water, and heat resistant.
Highly customizable
Do you have your eye on a unique piece of furniture but think it needs some improvements? We've got you! With the latest technology used at our top-notch facilities, we can give your furniture the exact modifications it needs by cutting our laminate sheets into any shape or size to fit your requirements.
Every single piece of furniture in your home tells a unique story. At Royale Touché, we make sure it's worth listening to.
Please share your details.