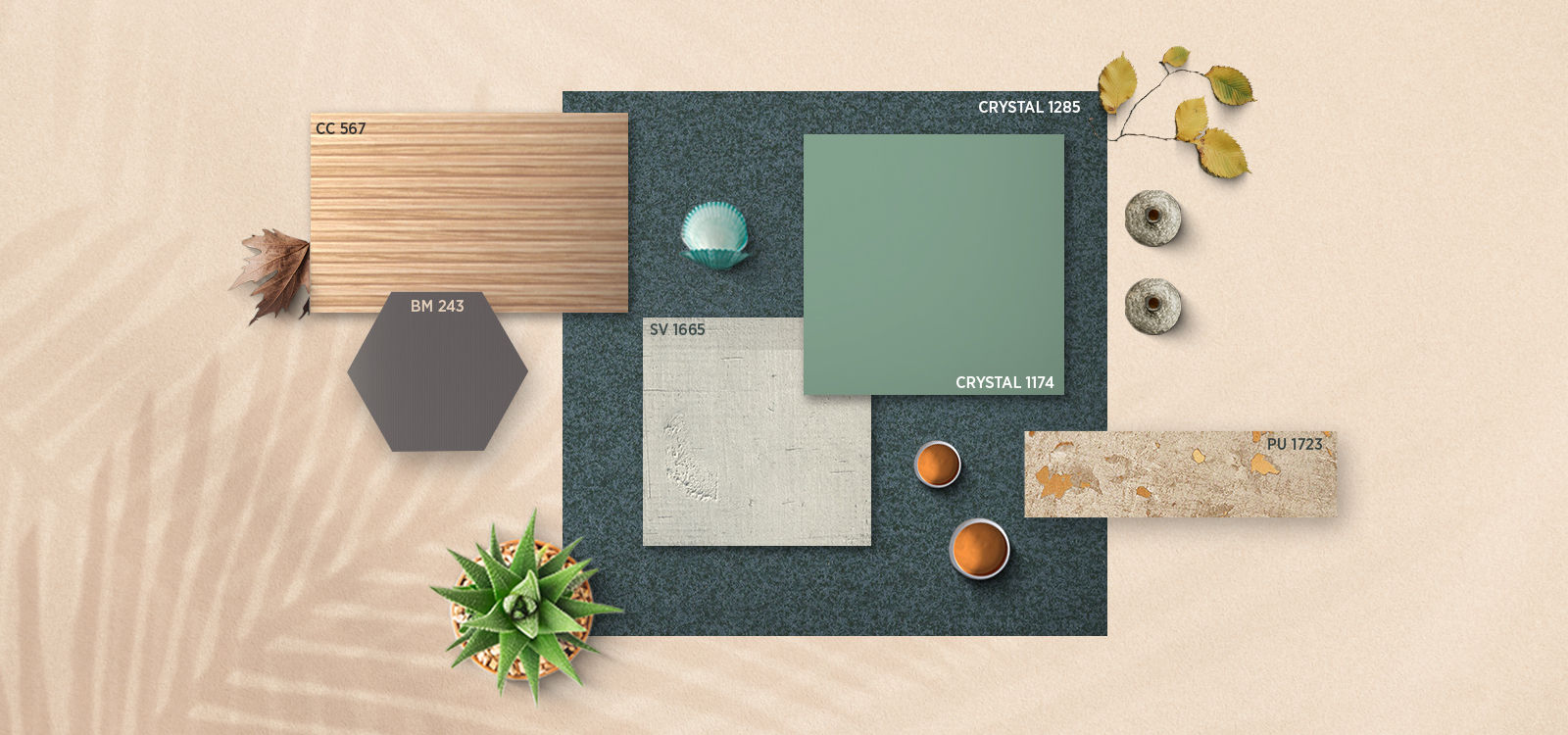 Accentuate your dream home with Royale Touche Luxury Laminates
When creative ideas are combined with modern design materials, the results are often extraordinary. This is exactly what happens when you work with India's most premium laminate brand – Royale Touché. After all, the brand offers a wide selection of luxury laminates in a variety of colours and textures, which can be used for different creative projects in both residential and commercial settings.
So, if you are ready to add a touch of creativity and ingenuity to your space, here's how you can get started –
Create natural textures on wall
Natural textures are the latest innovation in the world of laminates. Such laminates not only add a very rustic appeal, but are also quite popular among those who enjoy the look of natural brick, sandstone or marble in their living areas. So, if you are looking to add some character and warmth to your place, you can choose from wood laminates or textured laminates. Royale Touché also offers a wide variety of unique textures and designs that can be tailor-made to suit your taste. Hence, do not hold back on your creative ideas because anything you dream is possible to achieve.
Innovate & experiment
Royale Touché offers a plethora of colours to choose from. So, whether you want to keep the look traditional or experiment with bold colours, the choices are limitless. You can also play with neutral-coloured laminates and pair them with bold tones to give your space a unique personality. If you want to try something different, you can also choose from a range of digitally printed colour laminates that will definitely add freshness to your living space.
Add feature walls
Instead of choosing wallpapers or expensive paint, choose laminates to create a feature wall. Pick one wall in your favourite room and use your creative ideas to turn it into something extraordinary. For example, you can make use of decorative laminates to turn your wall into something more rustic looking, or select botanical prints to bring nature into your home. Honestly, the options out there are limitless. To be honest, luxury laminates offer an ocean of opportunities. All you have to do is know how to use them in the right way. This is why, we at Royale Touché, work directly with our customers and help them choose the right products from a wide selection, so that the whole process is enjoyable and the end result is exceptional.
Please share your details.