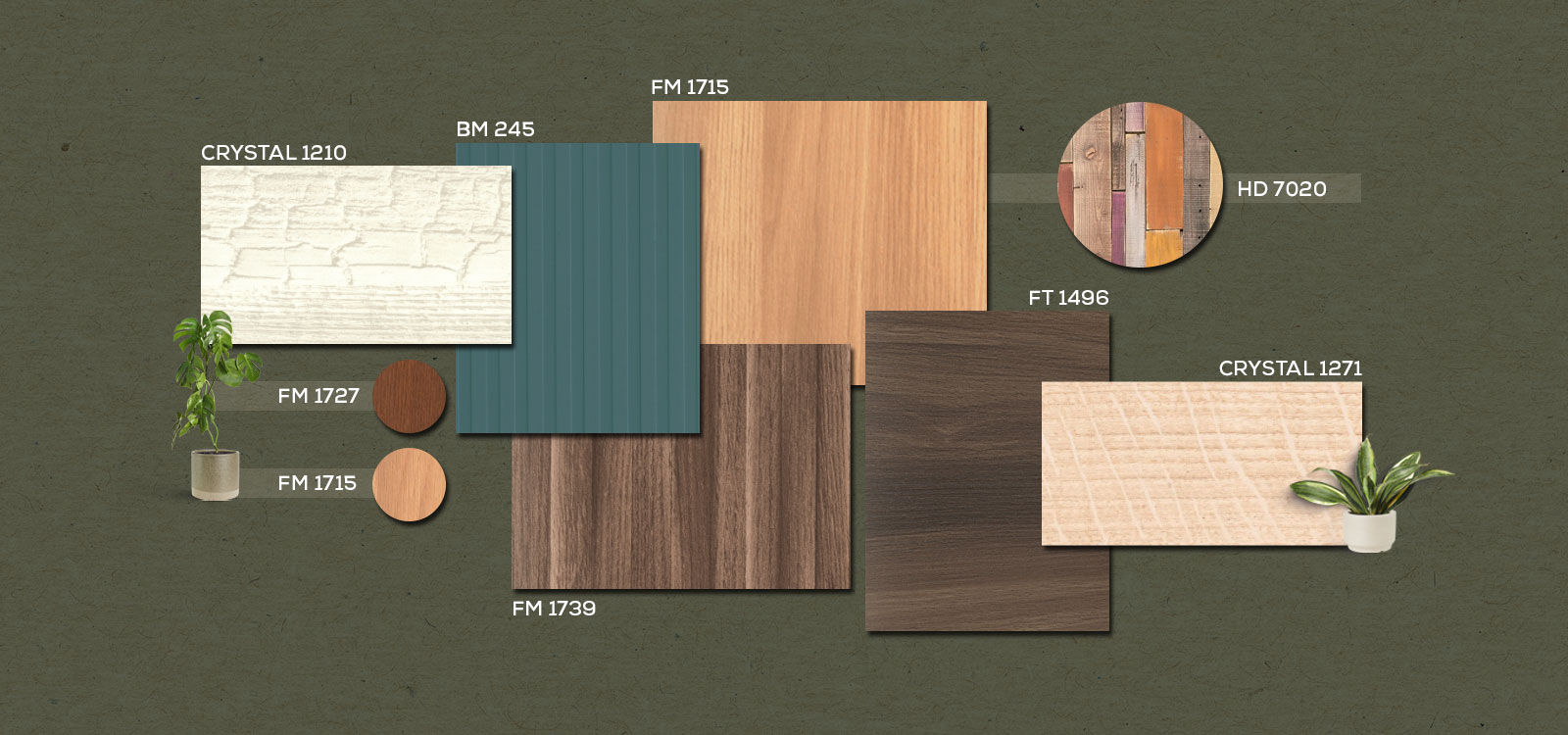 Best laminate finishes that mimic natural materials
When building a beautiful home for our family, we aspire to create a space that is warm, welcoming and a reflection of our personality. Hence, we try to include natural elements that have the potential to transform our interiors from ordinary to extraordinary.
However, here's the problem! As we all know, getting the actual wood, stone or marble can be such a task. This is why most professionals prefer decorative laminates, as they give off the same vibe but with less expenditure and low maintenance.
Summary 
Advantages of using laminates 
Types of laminate that are an exact replica 
Conclusion 
Advantages of Laminates
Versatile
The design options for laminates are limitless. Royale Touché offers a wide range of options that include solids to bespoke textures mimicking stone, wood or even leather.
Affordable
Laminates are easier to install and are less expensive. Plus, they are less of a hassle compared to real wood, metals, marble, and stone.
Customizable 
No matter what your vision is, with laminates everything and anything is achievable. 
Longevity
Laminates are extremely long-lasting and have a very long-life span.
Easy to maintain
Laminates are resistant to scratches and abrasion.

Types of Decorative Laminates 
1. Metallic laminates 
If you want to give your home a very refined and sophisticated look that comes with any natural metal, then, this is the laminate for you. It's also because metallic appearance lends a lot of richness and refinement to any environment.
2. Textured laminates 
Would you love to bring that rustic charm home? Then don't miss out on textured laminates that will allow you to bring home the beautiful texture of wood, natural stone, raw silk, suede, and more. 
3. Glossy decorative laminates
If you like to play with light and colour, you must check out glossy laminates. These types of laminates have a mirror-like shine and a reflecting surface, which can make any room look more bright and airy.
4. Matt finish laminates
Lastly, if you are looking for something simple, classy, and elegant that is also easy to clean and has a low reflective surface, seal the deal with matt finish laminates. These laminates are extremely popular for kitchen surfaces.Royale Touché offers a range of stunning decorative laminates that can help you transform any corner of your home into a living space that speaks to you, welcomes and even comforts you. So, what are you waiting for? Click here to get more ideas to revamp your humble abode today!
Please share your details.