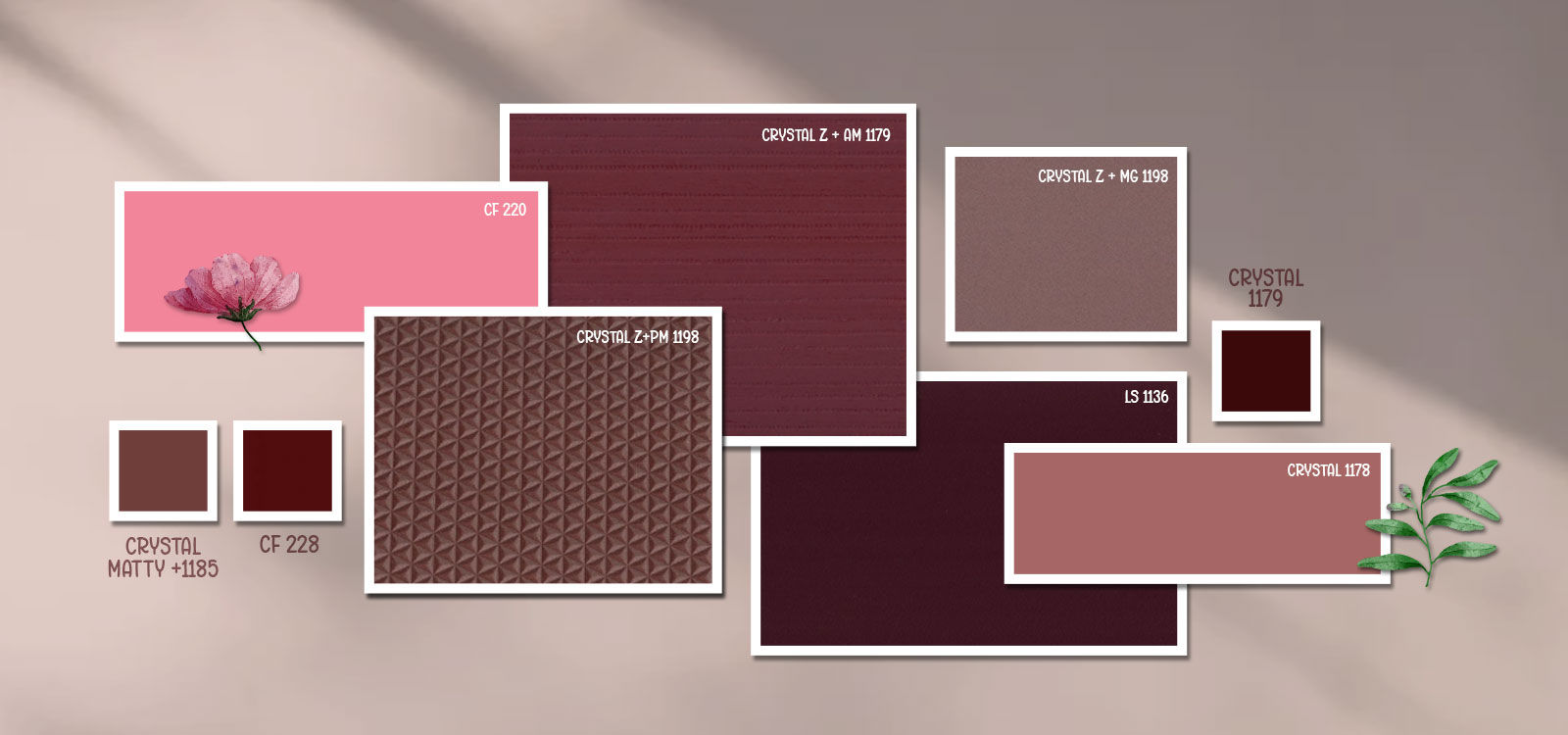 Colour of the Year: Viva Magenta
Have you been waiting for bright, bold and vivid colours to make a comeback? If your answer is yes, then we have great news for you! Welcome Pantone's 2023 colour of the year – Viva Magenta, an unconventional shade for an unconventional time.
Brave and fearless, a pulsating colour whose exuberance promotes power, vigour, happiness, and optimism is a rebellious hybrid of red and pink—with blue/purple undertones. This stunningly bold colour was selected after observing a heightened appreciation and awareness of nature represented by countless lifestyle trends. For example, more people are incorporating natural elements in their homes and even introducing living things such as plants and florals. We're finding more joy in travelling, sports and outdoor activities after pausing them during the pandemic. We're also taking more interest in our health and the overall well-being of our bodies and mind.
The result, therefore, is a shade of red that encompasses every aspect of our lives and creates new opportunities for us to express ourselves with confidence and bravery.
Viva Magenta in home & interiors
This tone can add a lot of drama in a small dose, so if you choose to experiment with this shade, we'd suggest starting small. Paint a corner in an all-neutral living room, or use accents to add a pop. If you are feeling bold, harness the full power of the 'Colour of the Year' as a velvet couch or lacquered wall.
Some of the other options are:
Use it to brighten a minimal layout –
If you love to play with colours, without making them the protagonist, then you must try to use the 'Colour of the year' as a contrast alongside the clean and soft hues of your home. Combining warm neutral colours with bright details gives any corner a very unique touch and turns that space into a bright yet minimalistic design.
Explore the contrast –
Viva Magenta is a very bright and vivid shade that can work extremely well when you contrast it with darker hues. So, those who desire a more neutral home can use it as a pop of colour, against shades such as black, purple, or deep browns.
Combine it with analogous colours –
Another amazing way to use this striking shade is by combining it with other analogous shades such as magenta and orange. This stunning layout with give a very playful vibe to your space and set a serene atmosphere.
Digital laminates offer a great way for those who love to experiment with new interior trends and colours in an effective way and without causing any damage. These laminates are used in virtually every aspect of interior design. All thanks to its simple yet stylish appearance, today modern laminates have become a go-to option for most creative designers and homeowners who love to stay on top of trends and play with new Pantone shades every year.
So, if Viva Magenta is your colour of choice too, make digital laminates or colour laminates from Royale Touché your obvious next step.
Please share your details.