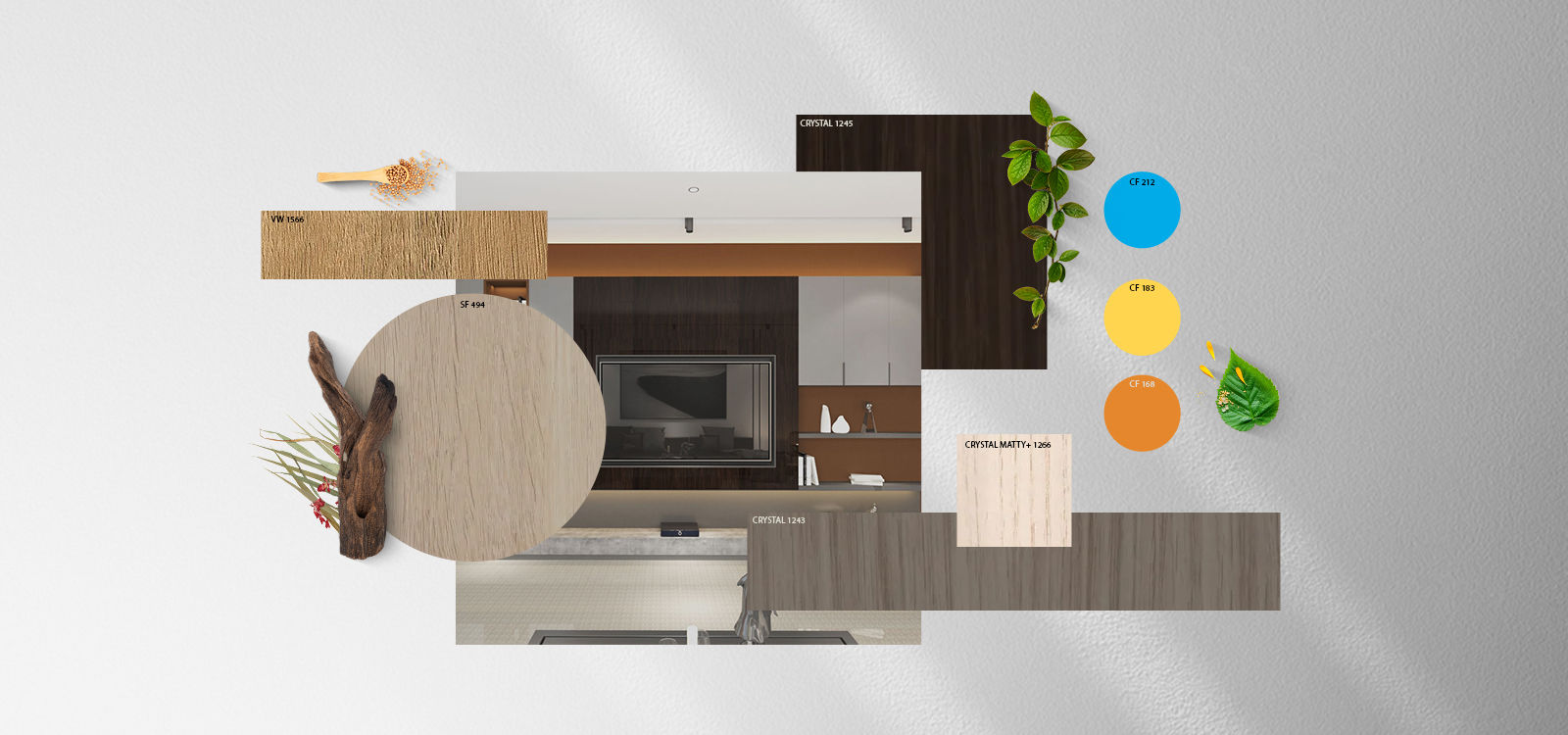 Embracing Nature: The Beauty of Wood Laminate
When it comes to home interiors, wood is a classic and timeless choice of material that is both versatile and adaptable. It has been used for generations, in the most ideal ways to give homeowners a space that reflects the beauty and magic of nature.
However, we cannot deny the fact that real wood can be costly and difficult to maintain. Hence, most designers and homeowners choose to go with the second-best option – wood laminates.
Summary
What are wooden laminates?
Advantages of wooden laminates
Why are wooden laminates so popular?
Conclusion
What are wooden laminates?
Quite indistinguishable from real wood, wooden laminates are made from several layers of compressed fibre-board. On top, you've got a photo print that is pressed together with a clear protective layer. The photo print is often duplicated from real wooden floors so the initial looks are very similar.
What are some of the best advantages of wood laminates?
Easy to maintain: Wooden laminates require minimal maintenance. Spills and stains can simply be wiped away with a soft microfibre cloth, and you can easily sweep or vacuum too.
Very resilient: Wood laminates offer fantastic scratch resistance. They will also survive high traffic, pet's claws and other common mishaps. Plus, it is also UV resistant, which means the colour of your floors is less likely to fade over time.
Cost-effective: Compared to natural wood, wood laminates are very cost-efficient, hence, you can go ahead and use them to build a beautiful home of your dreams without breaking your bank.
Beautiful appearance: Technology in this field has improved dramatically over the years, giving homeowners everywhere a chance to use natural elements like wood in the form of laminates that accurately mimic the appearance and texture, almost flawlessly.
Why are wooden laminates so popular?
Aside from the advantages that laminates offer, here are a few more reasons that will tell you why wooden laminates have become so popular globally
Customisable
Wooden laminates are available in a vast array of colours, tones and types to achieve the style you want for your home. From accessories and wooden furniture to walls and floors, wood can be crafted in many ways. Thus, giving you a chance to experiment with your style, or even replicate designs from your Pinterest mood board.
Aesthetically pleasing
Wooden laminates have the tendency to add warmth and earthiness to any space, just like natural wood. It transforms your home into a cosy abode that not only offers a different level of aesthetic charm but also brings simplicity and homely vibes.
Inspirational
The versatility of this material is quite vast. This means that you can use the laminates as is, or choose to play with technology and modify the laminates to look glossy, polished, or even add remarkable designs and decor elements that would showcase its unique textures, features and grains.
Conclusion
At Royale Touché, we believe that wood is undoubtedly the most popular interior design material and will continue to remain so in the future. However, it is important to find partners who can help you use this material in the right way and guide you toward building a home that brings you closer to nature. So, what are you waiting for?
Get to know us today!
Please share your details.