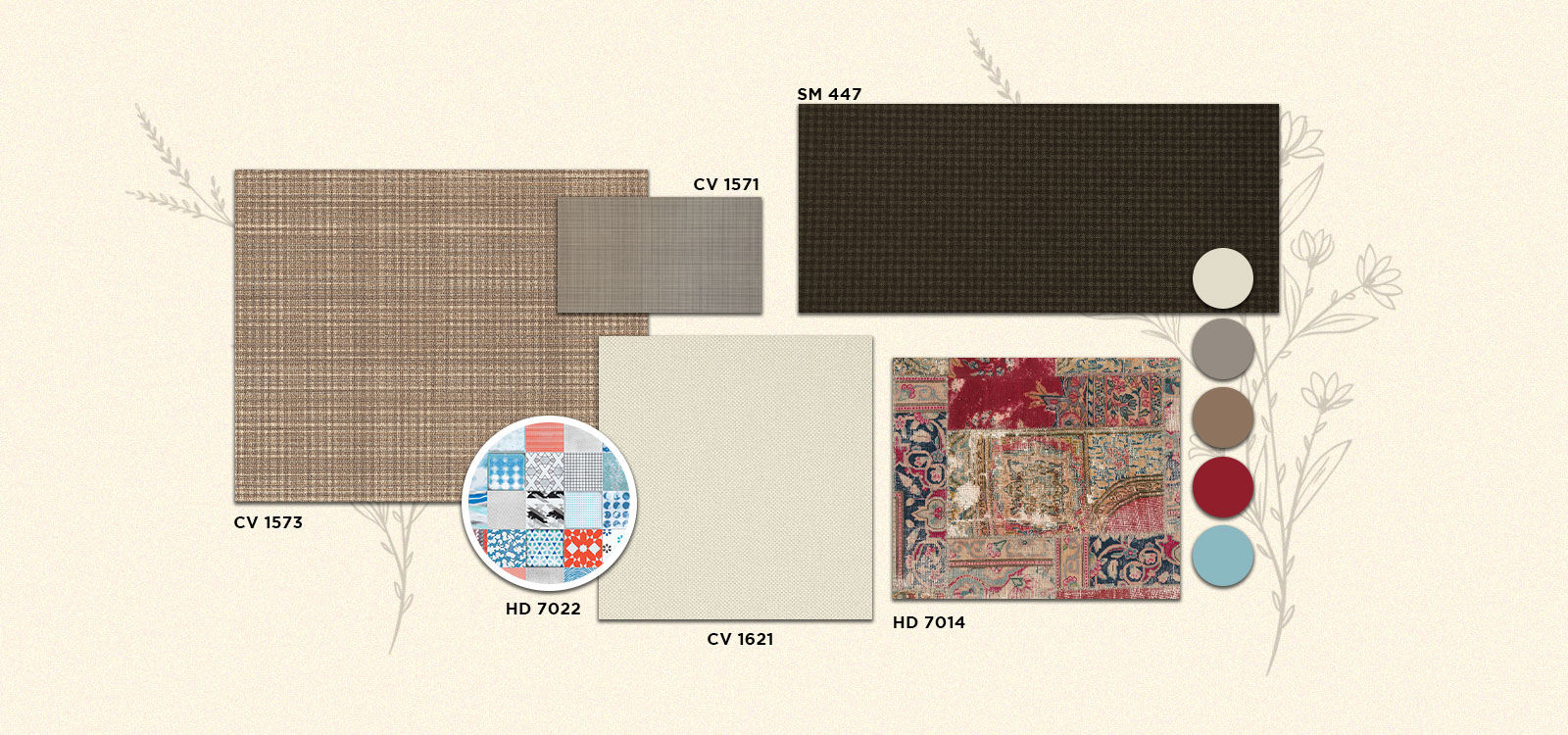 Everything you need to know about Royale Touché laminate
Royale Touché was a dream project that took roots in the year 1978 in Surendranagar. Over the next few years, the organisation flourished and made a home in every corner of the country. What started off as a humble yet ambitious portfolio of the country's very first decorative laminates, has today snowballed into a repertoire of diverse interior solutions.
This was, of course, possible only because Royale Touché firmly believes in offering a vast variety of designs and the promise of impeccable quality.
Now, let's get into the details and understand more about the brand and its offerings—
What makes Royale Touché laminates special?
With over 800+ designs and textures to choose from, along with one phenomenal new design every week, we, at Royale Touché, give our customers an opportunity to create a truly unique space that's nothing short of extraordinary. Besides, our luxury laminates go through some of the most stringent quality tests in the industry. These tests are conducted at an ISI-certified laboratory equipped with specialised Q&A machines from Germany and the USA.
What are the different types of laminates available at Royale Touché?
We offer different kinds of laminates that have unique properties and functional benefits. Some of them are high-pressure laminates. Others are special laminates, performance laminates, and compact laminates. All of these categories of laminates can be used for different purposes in your home, such as for surface walls, shelves, tabletops, cabinets, furniture, and countertops. Moreover, these laminates are also resistant to heat, scratches, stains, dents, and have anti-microbial and anti-bacterial properties that keep your space free of germs.
Are Royale Touché luxury laminates cost-effective?
Royale Touché is a pioneer of luxury laminate brands in India, with a catalogue that boasts some of the best and world-class designs. These laminates are of very high quality, and despite being highly durable, eco-friendly, aesthetically appealing, and so much more, they are also quite affordable. After all, the idea is to make luxury accessible to everyone, so that you can bring your dream décor ideas to life.
Now that you have a deeper insight into our world of luxury laminates and how they can help you create a unique and beautiful home or office of your own, go ahead and check out our catalogue to find something you love.
Please share your details.