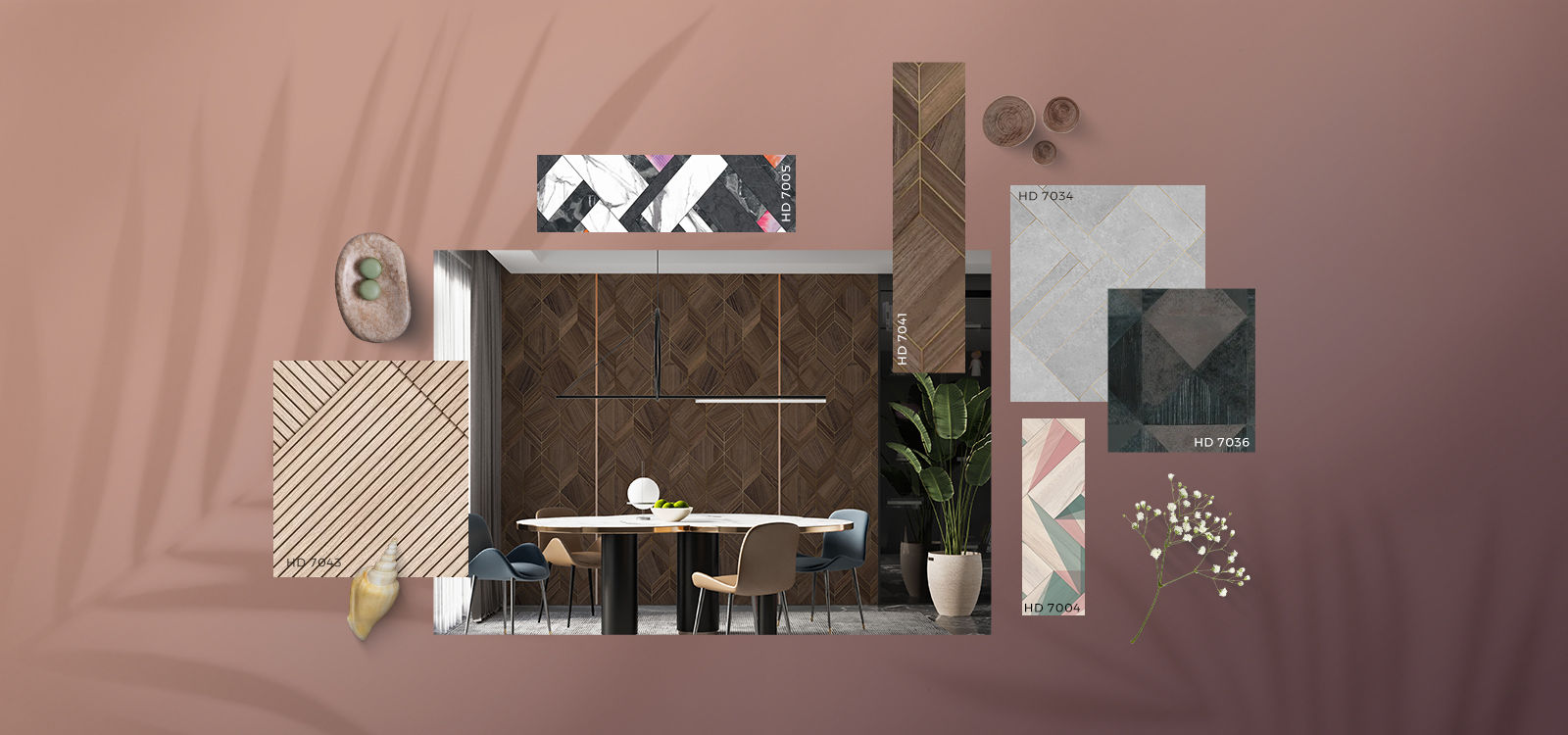 How does digital laminate affect the overall aesthetic of your home décor?
Each one of us has a creative side that shows itself from time to time; especially when remodelling our home décor. However, even with a clear vision in our minds, it can sometimes get difficult to find the right product that will allow us to turn our ideas into reality.
If you are someone who's facing similar issues, we have two words for you – digital laminates.
Summary
What are decorative laminates?
Characteristics of laminates
Top 4 ways digital laminates can enhance the aesthetics of your home
Conclusion
What are decorative laminates?
Decorative laminates are one of the most preferred materials that are used to increase the aesthetics of any space and refurnish various applications. They are artificially crafted surfaces layered with special decorative Kraft paper that helps in creating attractive surfaces including kitchen surfaces, wall panels, cabinets, furniture, ceilings, doors and floors.
Characteristics of laminates
Laminate sheets are cost-friendly and a better alternative for natural materials.
They are durable, solid and resistant to water, scratch and mould formation.
They are available in extensive choices of digital layers, solid colours, metallic prints and more.
They are easy to clean and maintain. All you need is mild cleaning agents and a microfiber cloth to wipe any stains or dust.
Many laminates also offer superior quality, and are resilient to external factors such as Anti-fungal, water, anti-bacterial, fire, scratches, etc. which makes them a good choice for residential and commercial applications.
Top 4 ways digital laminates can enhance the aesthetics of your home
Stunning wall panels
Decorative laminates come in a variety of colours, patterns, and designs. This allows you to experiment with the wall panels of your home and make them more attractive. These panels can be used to highlight accent walls, headboards, tabletops, TV backdrops, powder room areas, and suchlike, giving your home a traditional or modern look, based on your choice.
Modular kitchen
As laminates are moisture and heat-resistant, they are popularly used in the kitchen. Besides, these laminate sheets also have the potential to enhance the aesthetics of your kitchen, given, you use the right shades and design. Once you have the idea and design in place, you can transform your kitchen into a beautiful oasis with the help of digital laminates.
Luxurious bathrooms
When working with laminates, do not restrict yourself to just the kitchen or living room. Experiment with textured laminates or glossy laminates to give your bathroom a sophisticated look. You can also build fabulous and functional cabinets that will only add more charm to this space and make it look luxurious and elegant.
Unique and durable furniture
Decorative Laminates are anti-bacterial and anti-fungal in nature. So, if you are planning to build furniture using laminates or revamp your old pieces, you absolutely should. This, is primarily because laminate sheets help in adding to its longevity and keep germs from entering into the furniture surfaces.
Conclusion At Royale Touché, we have several decades of experience in transforming living spaces with our high-quality products and craftsmanship. So, if you want an expert's opinion and a helping hand to give your home a new look, click here.
Please share your details.