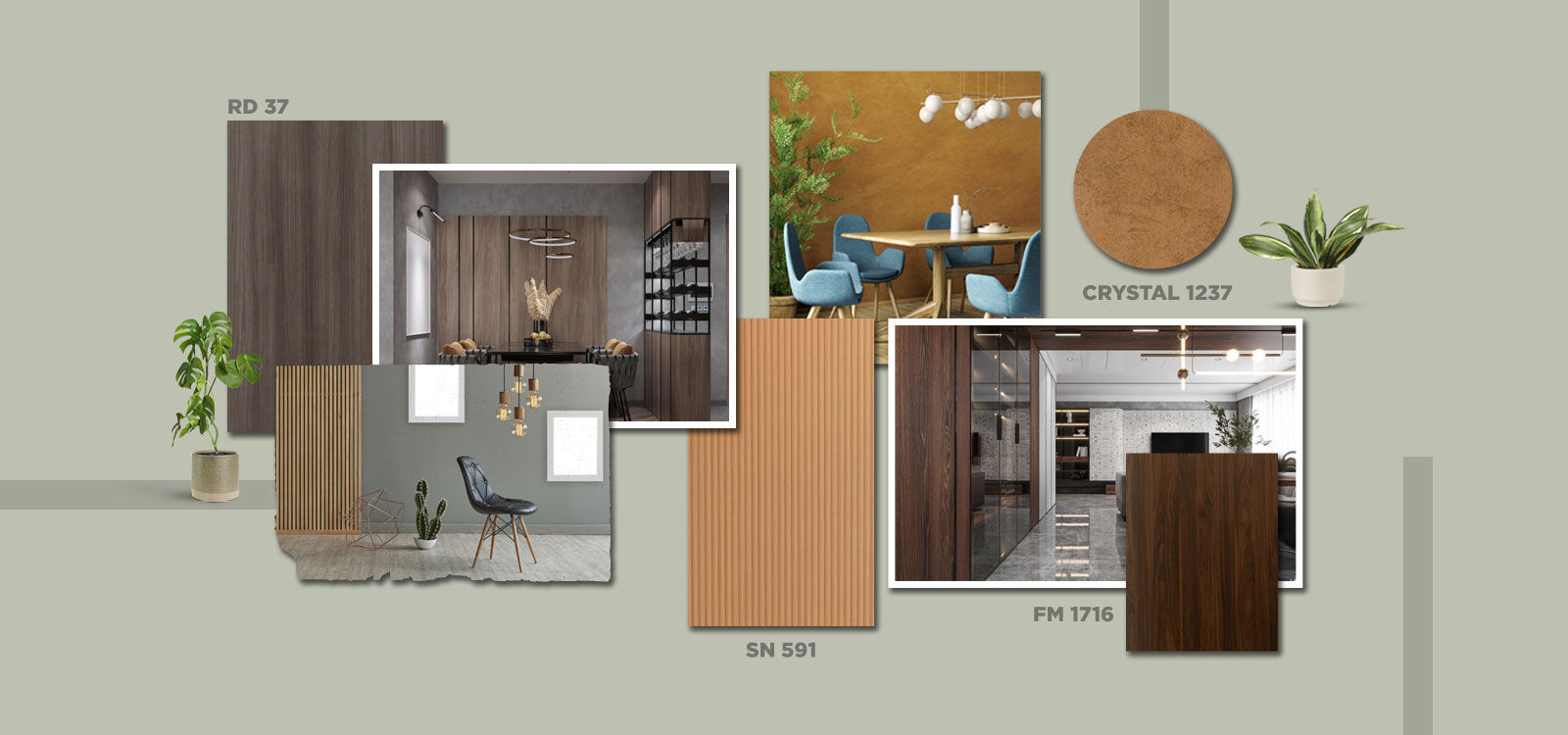 How To Choose the Right Type of Wall Laminates for Your Home?
If there's one thing we can all universally agree upon, it is that "there's no place like home." No matter where you go, or for however long you travel, coming home is definitely the best feeling in the world. This is also the reason why, when curating this unique place, you must put in a lot of effort to make it distinctly yours.
However, expensive interior designs can be extraordinary priced as well. Thus, the best and modern substitute comes to your rescue – laminates.
Summary
What are wall laminates
How to choose the right type of wall laminates
Conclusion
What are wall laminates?
Laminate wall panels are a modern, technologically-advanced, aesthetically-appealing, and low-maintenance wall surfacing solution used for both commercial and residential properties. Also known as wall sunmica, these decorative elements can mimic natural materials such as marble, stones, leather, etc., and give you a chance to decorate your home in a lavish style, without breaking the bank. They are also available in wide range of designs, patterns and style that will suit your specific taste.
How to choose the right type of wall laminates:
Attractive Designs
If you are someone who likes to keep it subtle, go for decorative laminates with muted designs in your favourite colour. These laminates will totally transform your room into an extraordinary space that you will never want to leave. Decorative wall laminates offer a simple, yet aesthetically stunning wall décor solution that can be customised to your specific style.
A Classic Wooden Touch
Year after year we see new colour palettes and patterns becoming trendy and slowly fading away. But the texture and colour of wood, especially natural wood, stays. So, if you are looking for something that screams 'permanent' we would suggest you go with this classic idea that will stand the test of time and remain timeless.
Futuristic Fluting
Fluting is an ancient technique used in architecture, where a series of shallow grooves that run across a surface are used to create a pleasing play of light. Today, many modern interior designers are using this style to add a distinct look, texture and minimalistic appearance to the otherwise plain walls in your home.
Trendy Wall Panelling
If you have an interior designer or architect friend, you must have already heard of this rising star that was once reserved for historic homes. Wall panelling makes a stunning statement in many modern rooms and adds great texture and character to a simple bedroom, transforming it into an extraordinary space. From elaborate designs to simple, more minimalistic patterns, with the help of this idea, you can try to bring many interesting compositions to life.
Luxe Modern TV Wall Design
If you want to make just one wall of your home the centre of attention, make it your TV wall. This make your TV screen look stunning, and amp up the style of the wall, making it an eye candy that will be impossible to ignore.
At Royale Touché, we aim to bring together functionality and aesthetics to your home by giving you beautifully designed wall laminate options to choose from. So, what you get, ranges from sophisticated room designs to clutter-free spaces that makes coming home feel the best part of your day.
Please share your details.