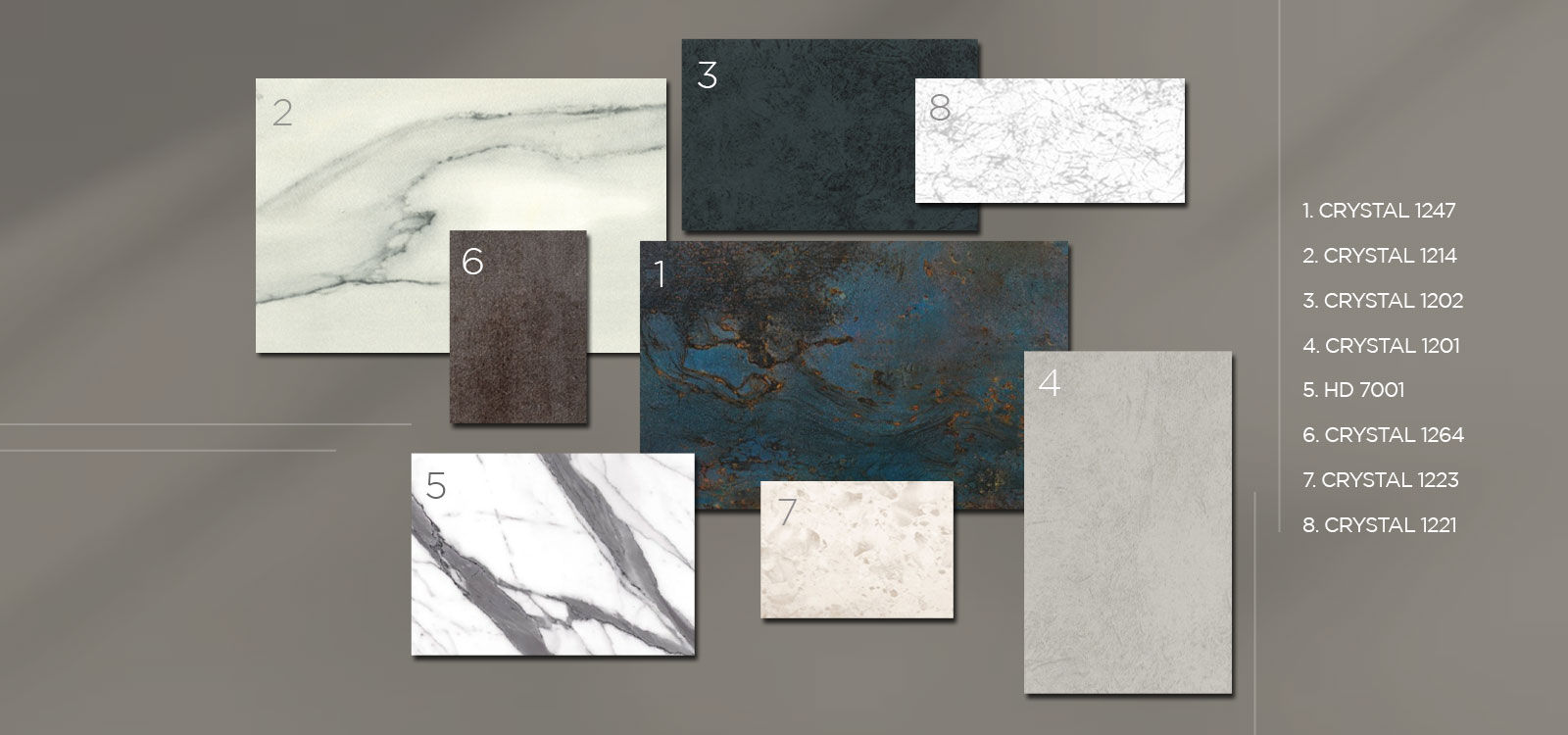 Incorporating laminate in bathroom designs
Designing the bathroom of your dreams doesn't have to be a daunting task! Yes, you heard that right! Forget what people say and focus on finding an ideal and affordable solution that also helps you complete your new project in record time, such as digital laminates.
It is no secret that laminates present trademark durability, moisture resistance, ease of installation, and ease of maintenance. Hence, giving every homeowner a chance to build a stunning, fashion-forward room that lets you wash the tiredness of the day in a blissful manner.
Intriguing, right? So, now, let's learn how we can use these laminates in our bathroom-
Laminate flooring 
Laminates work great as a flooring option in the bathroom, thanks to its excellent moisture-resistant properties. Plus, if you are choosing decorative laminates for your kid's bathroom, you can be rest assured of its appearance and longevity as these flooring options are immune to the ill effects of spills and scratches too. However, if you have pets, we'd recommend opting for a wood laminate with distinctive knots and grain patterns as these stunning prints can double as camouflage against small scratches and nicks.
Creative walls
Available in a wide variety of designs, patterns and colours that can even mimic the appearance of natural stones perfectly, laminate sheets offer individuals a plethora of options to experiment with. So, if you want to give your bathroom a grandiose look, go ahead and do it! Brands like Royale Touché encourage their customers to experiment and innovate, so that together as a team, we can come up with something unique. 
Functional cabinets 
Give a touch of aesthetic and simplicity to your bathroom by choosing digital laminates. Choose a particular theme, either traditional or modern, which fits your bathroom's ambiance and then, express your ideas by using laminates that match your vision. Remember, the laminate sheets protect your space from dirt, bacteria, virus and pollutants. It also has advanced properties such as scratch, mould & heat resistance. Hence, it acts as a great option when building bathroom vanity in several styles. 
So, are you ready to transform your bathroom into the oasis of your dreams? If you are, get in touch with experts from Royale Touché who will assist you by offering expert advice and tips that will help you build a stunning space for yourself and your loved ones.
Please share your details.