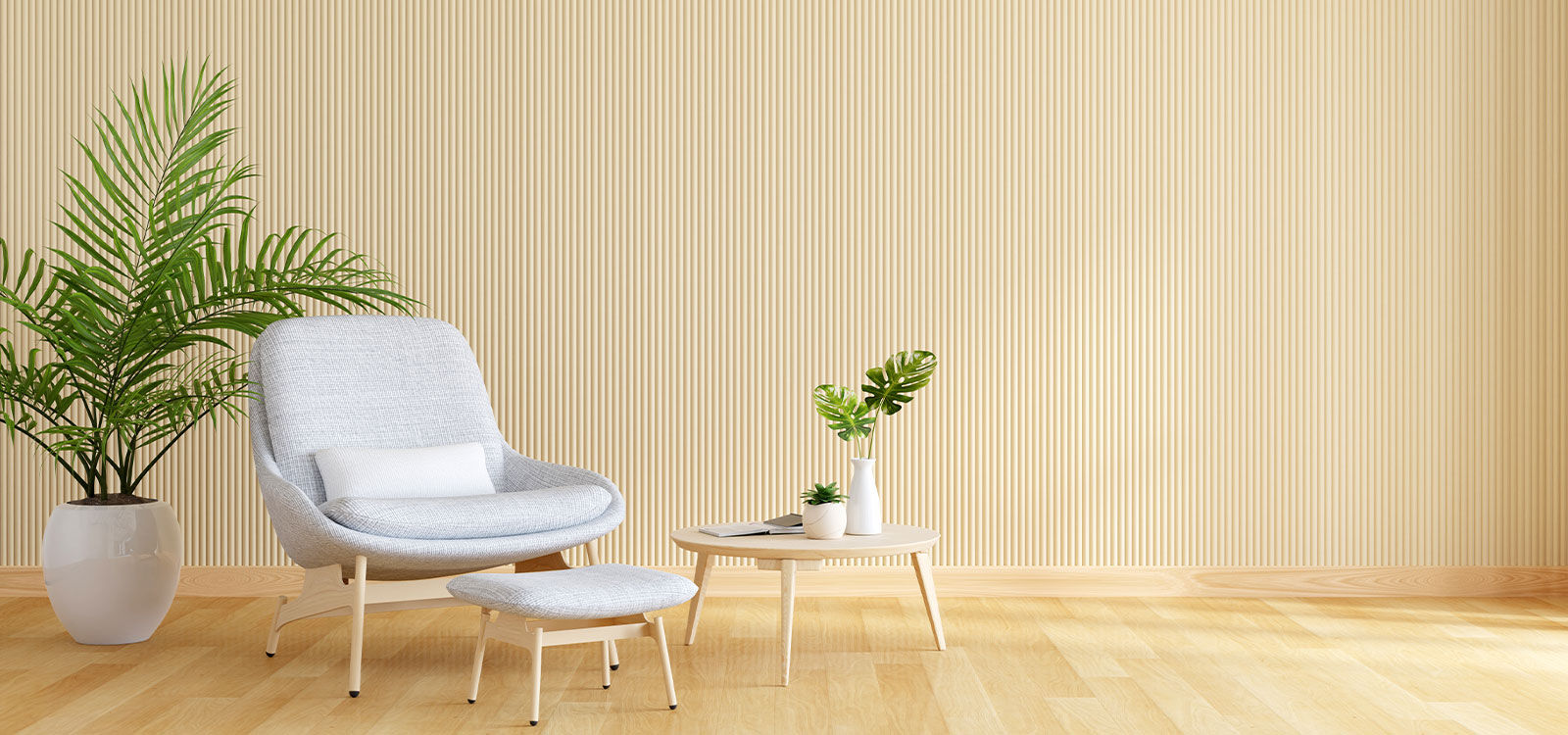 Nature is the best inspiration when you choose aesthetics
Planning to introduce nature to your home?
Well, as one of India's most premium brands that have transformed hundreds of residential and commercial spaces in the most alluring ways, let us tell you the easiest and most efficient way to do it – laminates!
Yes, you heard that right! Popularly known for their unmatched durability, superior aesthetics, and affordability, laminates are also the best option to choose when you want to add creativity and bring a slice of nature into your home.
Let's see how –
Choose colours from nature
If you want to make your home look and feel more fresh, as well as reflect the true essence of nature, it is best to play with colourful laminates. You can also opt for trending colours and patterns that align with your aesthetics, or experiment with multiple shades to get a unique result.
Select earthy shades
The best way to bring the outside world inside is to get inspired by elements of nature and bring home more rustic hues and muted tones that are soothing to the eyes. Shades such as light green, sky blue, grey, brown and terracotta have the potential to add raw appeal to your place and create an ambiance that can transform any space into a stunning and cozy abode.
Play with botanical prints
The simplest way to bring nature home is by using botanical print or nature-inspired laminates on your wall. Here, you can either choose to go bold by selecting bright, floral illustrations or keep it minimal with simple natural-looking, floral prints. Whatever you choose, make sure it fits your aesthetic and does not go overboard.
Try textured laminates
As you know, natural textures are the latest innovation in the world of laminates. Such laminates not only add a very rustic appeal and are quite popular among those who enjoy the look of natural brick, sandstone or marble in their living areas. They are also available in a variety of unique textures and designs, and are tailor-made to suit your taste.
With 850+ designs, 40+ realistic textures, 3 sizes, and 1 new design every 4 days, Royale Touche brings you a chance to transform your home into a natural oasis that exudes warmth and welcoming vibes. A home that makes you feel closer to Mother Nature.
Please share your details.