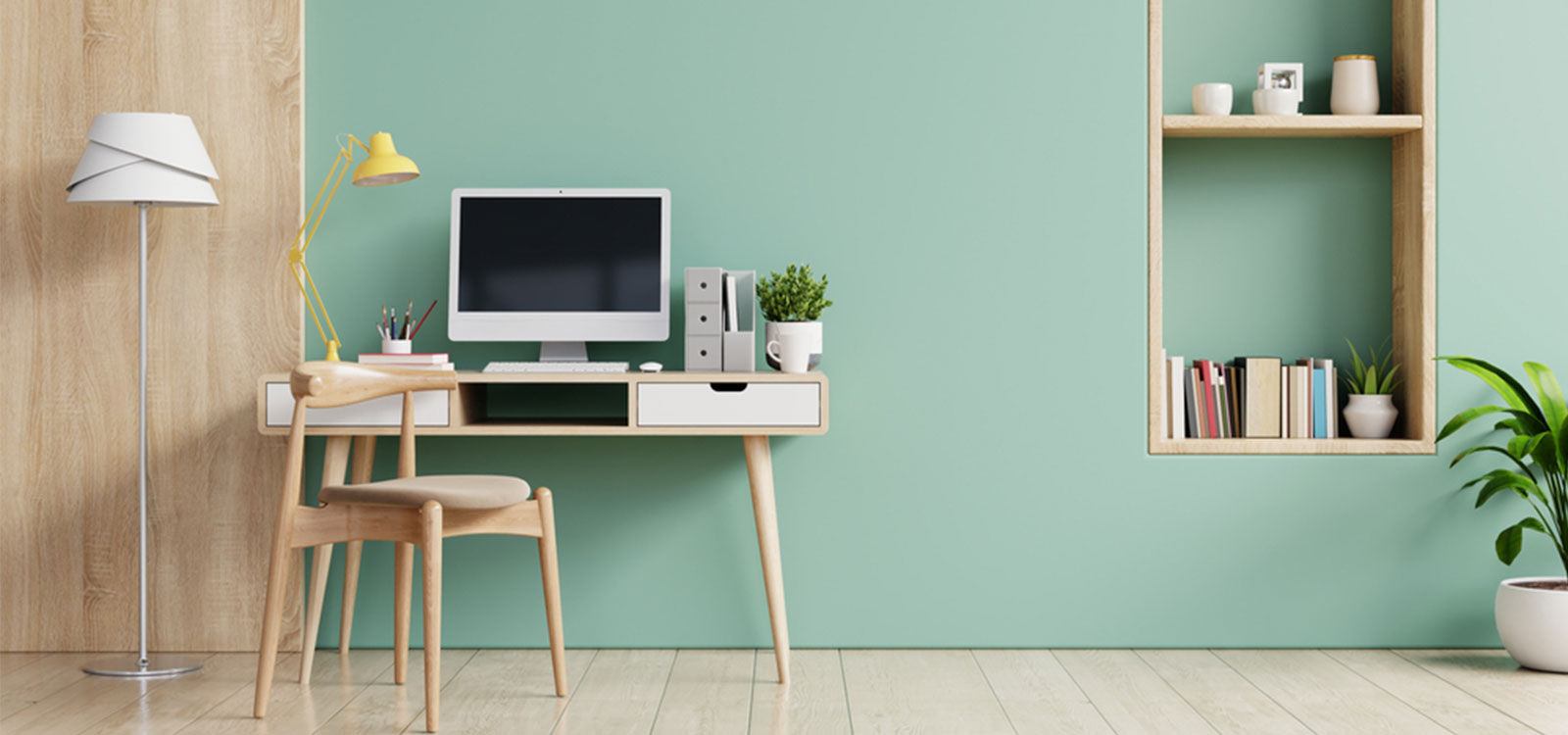 Soft pastel hues are currently a growing trend in interiors
By now, we already know that colours have a profound impact on our minds and behaviour. For example, some ancient cultures believed that the colour green has the potential to improve one's health. Similarly, today, many people are leaning towards the idea of incorporating pastel shades into their homes as it has proven to make you feel serene and your home more welcoming.
Moreover, pastel or candy-hued shades such as paprika, cool blue, honey and lavender have already been a huge hit with interior designers as such shades tend to express strong emotions of love, happiness, serenity, and peace.
So, if you are planning to join the trend and include soft, muted shades in your home, Royale Touché offers a brilliant way that can help you kick-start your journey with laminates.
Let's see how –
Choose pastel coloured wall laminates
From frosted blues to dusky pinks, pastels are in and can add a sense of calm and simplicity to any space. So, go all out and paint the town in lavender, or just your living room to get started. You'll see how muted, pastel shades work well in any space and add a sense of calmness as well as sophistication to the room. Plus, it allows you to experiment with the soft furnishing in your home too.
Don't ignore your furniture
Want to try small? No worries! With Royale Touché's assistance, you can easily introduce pastel colours in your living room or master bedroom furniture. This way, you can also understand if you really love these soft shades before you take a big leap and work on walls or wardrobes. But, we'd like to warn you about the chances of falling totally in love with these gorgeous hues that go incredibly well with the rest of your home and come together to create a beautiful and cosy abode.
Bathrooms can be beautiful too
When working with pastels, don't restrict yourself to just your living room or bedroom. Try to incorporate these shades into your bathroom too. After all, it is one space where you come to relax and get rid of the stress of the day. Therefore, it is imperative to include soft shades that let you feel at ease. One way to make these hues work really well in your bathroom is by combining them with modern and stylish natural finishes to get a very sophisticated space.
Make your kitchen Pinterest-y
A classic corner that has seen many shades of pastels over the years is our very own kitchen. Yes, you heard that right! Pastel aesthetic is nothing new. In fact, it has been popular since the 18th century and was used in abundance, especially to decorate the kitchen and its quaint corners. From chalky lilac shades to blues, greens and even happy yellows, the kitchen is the perfect place to add your favourite pastel shade as the light and muted nature of the pastel tends to reflect warm energy here.
Royale Touché offers a wide selection of laminates in pastel shades that will give you the freedom to choose colours that work best for you. Moreover, you will also get a chance to connect with designers and experts who can eventually help you design a home that reflects the beauty and splendour of soft pastel hues, and create a space that looks dreamy and comfy both.
Please share your details.