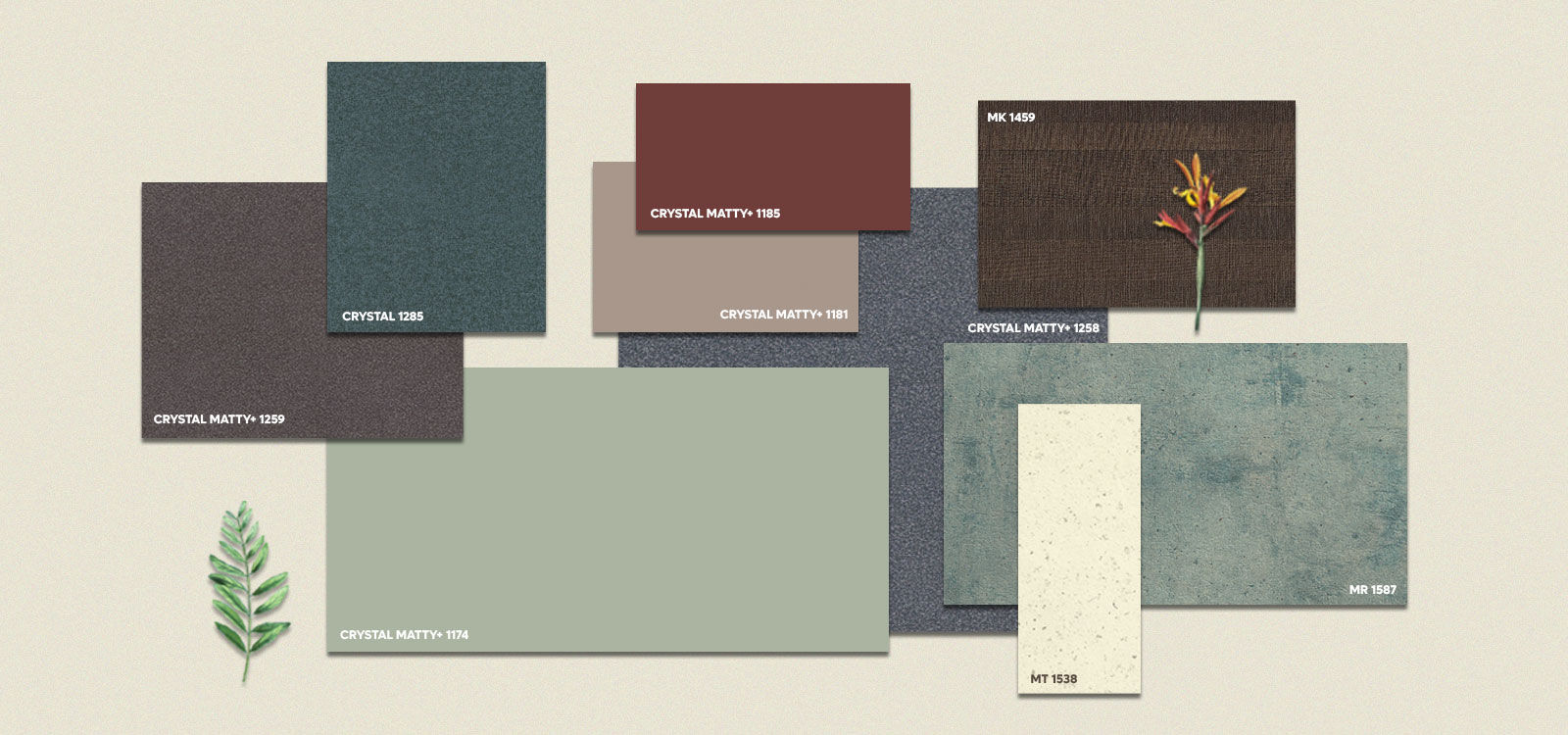 Things to keep in mind before opting for textured laminates
Your home reflects your personality, so make sure it gives the right message. Now, this can be tricky. Especially, if you are planning to decorate your home by taking inspiration from new trends. However, if you choose to go with options that have been tried and tested over the years, such as decorative laminates, you are likely to get the results of your dreams.
From offering durability, stability and charm to your home, laminates, can impact the interior and exterior of your home in the most positive manner. Available in a wide variety of colours, style and designs, laminates, especially textured laminates, have seen massive growth in the last few years and their popularity is only rising.
So, without further ado, let's understand this product and a few things to keep in mind before buying them:
Textured Laminates
It is the surface finish of a textured laminate that differentiates it from other laminate designs. Hence, people who prefer to have amazing aesthetic appeal and a sophisticated appearance typically choose textured laminates. So, if you have a theme or design in mind to decorate your space, these laminates will work fantastically for you.
Some of the wonderful qualities of textured laminates are:
They are available in an extensive selection of designs, styles, shapes, and sizes.
They are super easy to clean and maintain.
Textured laminates offer amazing qualities including stain resistance, antibacterial capabilities, fire resistance, and more.
They are versatile in nature, so you can install them in any space of your home or workplace.
Now, before opting for these laminates, here are a few things you must ensure:
Durability:
While laminates are quite durable in nature, it is important to choose your laminates from brands like Royale Touché, which will ensure you get the best product and service. Durability depends upon the laminate's resistance to fire, termite, moisture, water, abrasion, scratches, stain and bacteria. So, do not compromise on this aspect and choose from the best in the market.
Non-toxic:
The most important factor that makes any home look and feels welcoming is cleanliness. Hence, it is imperative to select laminates that not only add uniqueness and style to your home but also keep disease-causing germs and bacteria at bay. Such laminates are treated with antivirus and antifungal properties that fight against germs, so no amount of spill or stain becomes a cause of health concern.
Cost-effective:
Several brands offer laminates at a very low price. However, ensure you do your own research and choose textured laminates from a brand that gives you both, a great price and incredible products. Also, while choosing the laminate, keep in mind the services that the brand is providing at the time of sale and in form of after-sale services. So, you are covered from all fronts.
At Royale Touche, we are committed to offering you a home that you love coming back to. A home that tells your story in the most beautiful way possible and continues to grow well with you. Anything less is not acceptable.
Please share your details.