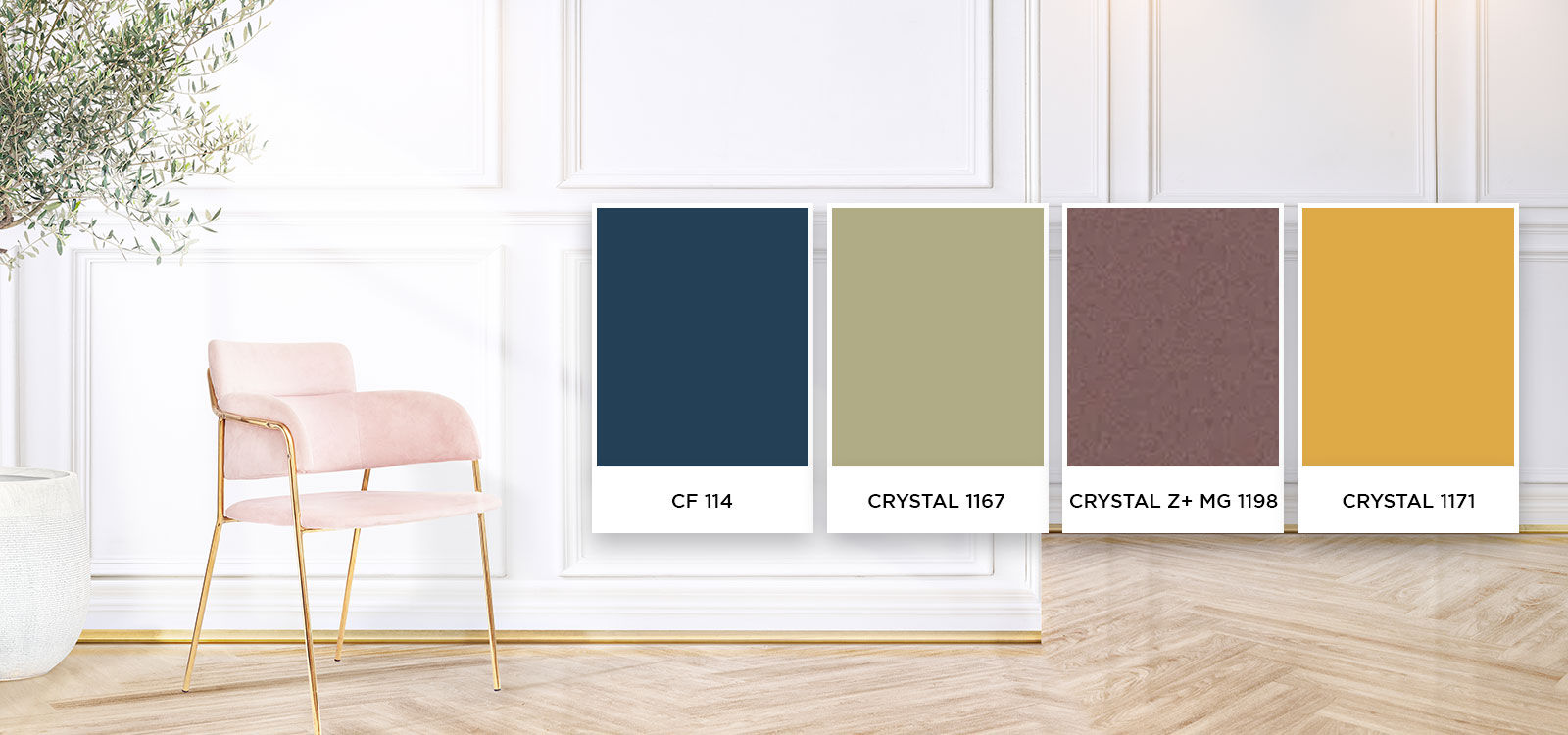 Top trending hues you'll love to add to your interiors
It's 2022, and the world is slowly moving away from subtle blues and muted greys. This year, we are taking inspiration from nature and welcoming hues that promise to bring a sense of serenity, calm and joy into our homes.
From delicate greens to rustic, earthy tones that have proven to be timeless and truly transformative, they have become a fan-favourite among interior designers and homeowners as these colours tend to age well and look modern for years to come. Now, let's take a look at some of the most adored hues in the interior design space this year:
Sage green
The world seems to be truly inspired by Mother Nature, as this hue has become one of the most loved colours this year. Primarily because this tone offers comfort, calmness, and lets you feel at ease. Besides, it's a versatile shade that works seamlessly with your furniture and décor, especially natural elements like wood, giving you a beautiful and well-connected space.
Bright yellow
You may have already noticed the return of the 70s and its unique style in various design magazines and celebrity homes this year. Now, that era was all about bright hues, cheerful pops of pastels, and cute corners that exude happiness. And what colour is more joyful and radiant than yellow? Right now, bright yellow has become another favourite tone amongst young people, who seem to be teaming it with luxurious textiles, textured accessories, furniture and more. After all, we cannot deny that yellow does look great on Insta.
Dark earth tones
Honestly speaking, earthy tones have been sitting on top of the list of the "most versatile hues in interior design" for years now, as they have been loved by people who prefer minimalistic style. This is simply because dark earthy tones offer a sense of stability and comfort, two things we always look for in life and in a home. Besides, with the world leaning towards including more natural elements in their home décor, it looks like this hue is here to stay.
Rich primary shades
If you want to add a touch of luxe to your living room or bedroom, you should consider opting for jewel tones. These colours can easily transform the ambience of your space and make it appear more refined. Primary shades are mostly preferred by individuals for intimate areas like bedrooms or even bathrooms, as they create a soothing and comforting environment that feels luxurious, especially when teamed with soft wood tones and contrasting pastel shades.
So, whether you plan to follow the trends and give your home a unique look or choose to take the classic route, it is important to team up with people who understand your vision. This is why, at Royale Touché, we give our customers a wide range of options to study and select from, so you never have to compromise.
To see our catalogue, click here
Please share your details.