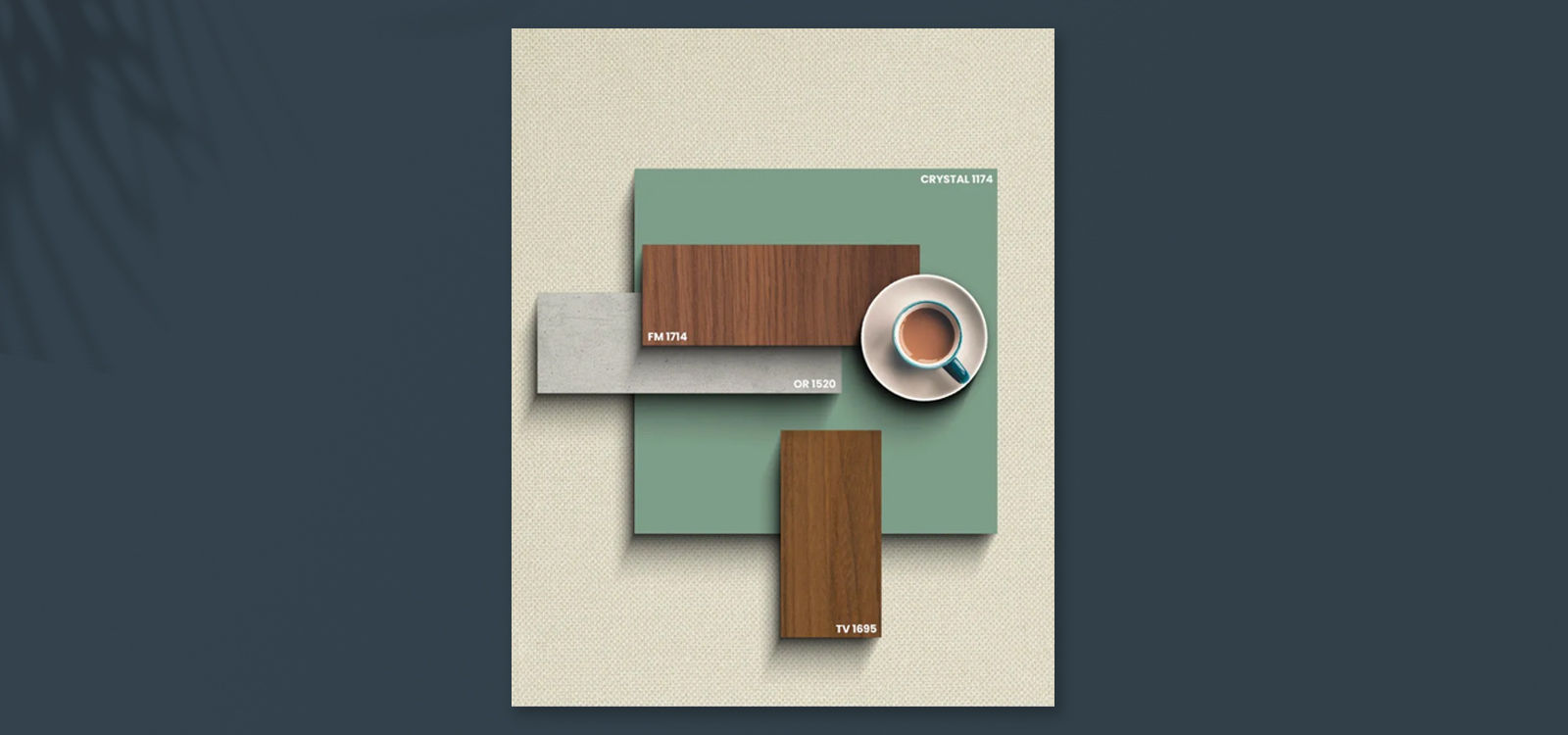 Top Trending Office Laminate Colour Combination Ideas
Top trending office laminate colour combination ideas The office space where you work, speaks a lot about the organisation's culture and values. Hence, it is important to create a place where people feel happy, creative and enjoy coming back every day to deliver their best.
This is why, many organisations have broken down the walls forming tiny, dimly lit cubicles to create a more accessible, aesthetically pleasing, attractive to the eye, and high on energy spaces that also have a more welcoming vibe.
Now, this may seem challenging, but if you know anything about colours, you'll know that they have the power to breathe life in the most unexpected ways. Plus, if you choose to go with luxury laminates, you'll not only be able to transform your workplace into a lively and premium spot, but also reap the benefits of your investment for many years to come. So, if you are ready to take the next step, let's explore the top trending colour combinations available only at Royale Touché –
Give your space a 'cool touch'
If you want to give your workspace a breezier and Pinterest-y look, try to select shades such as – Crystal 1174. This combination offers fresh and bright tones that have the potential to visually create the appearance of more space. Unique blue shades with grey undertones feel safe, tranquil and earthy; hence, they have often been the go-to option for people who like to keep it minimal, but at the same time enjoy experimenting with trends.
Bring in the earthy feel
Want to give your office a more rustic look? Don't worry, we've got you! Royale Touché brings to you a combination of stunning earthy-coloured laminates like – FM 1714 & TV 1695 that exhibit woody patterns. These tones can enhance your modern space and give it a very rustic and natural charm.
Enjoy the raw look of concrete
Saving the best for the last. This combination has been crowned as the most versatile and unique fusion of hues by the world's best designers, architects and creative individuals for many years now. Wondering why? Well, it's simply because the shades, such as – OR 1520 & OR 1522, can quite literally, transform any simple and modern office and give it a very clean, industrial look and feel. Another reason is that light greys in this palette bring the crisp and bright quality to any space that allows light to bounce off the walls, while keeping the room cool.
Your office definitely deserves to look lively and luxurious. After all, who wouldn't love it when other players in your league get envious of your workspace reflecting your cultural spirit and good vibes?
Please share your details.