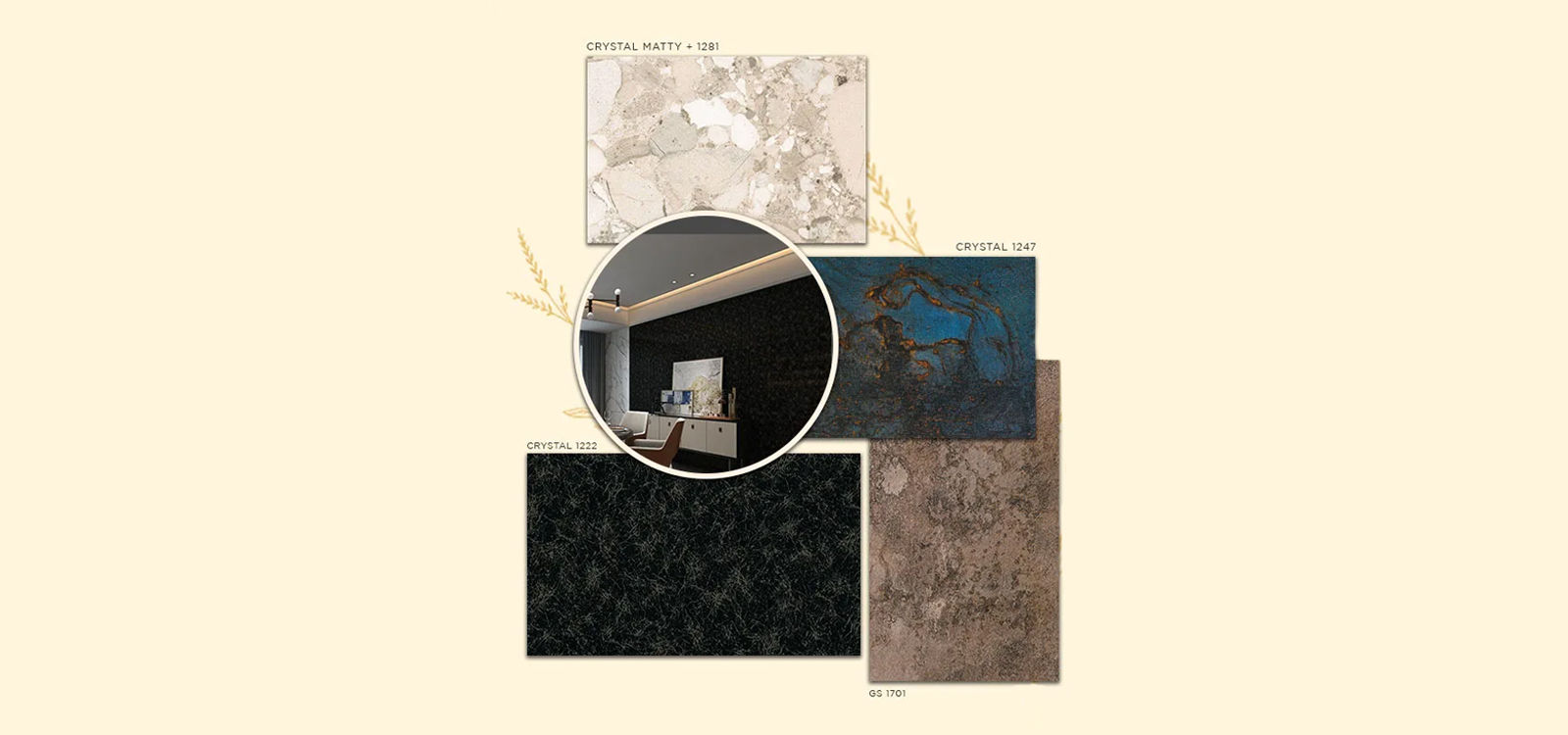 Transform your spaces with Royale Touché Collection
As the world becomes increasingly digital, it is time to introduce the same into our workplaces and homes too. Does it sound complicated? Well, it isn't.
With Royale Touché, you can now bring innovation and technology in the form of digital laminates to your space, and give your corner of the world a unique personality. Yes, you heard us right! From customising every nook and cranny of your home to giving your workplace a new identity, the options are truly endless.
Here's how:
Lighten up your living room.
Royale Touché laminates come in a range of attractive colours and prints that can help you bring your imagination to life. So, if you are planning to revamp your living room, think big and choose decorative digital laminates. From solid colours to complex patterns and wood grain finishes to much more, you get a world of options to choose from that will not only give your home a luxurious appeal but also make it a place you'll cherish for years to come.
Transform your bedroom.
Most people like to keep their bedrooms simple. Hence, they choose to go with minimal design and simple or solid colour options. If you, too, share the same thought, choosing a statement wall is the way to go. This way, you'll have a warm and inviting bedroom that helps you relax after a long day while also looking absolutely stunning and trendy. Pro tip: Remember to make your room clutter-free by getting rid of furniture that serves no purpose before you begin any new project.
Add colour to your kitchen.
A lively kitchen is a happy kitchen! So, try to pick timeless shades that also age well, such as yellow, blue, green, or seamlessly contrasting shades. These hues will successfully add a personality to the heart of your home—your kitchen—and give you and your family a space to get together and make memories. When it comes to this corner of your home, do not shy away from experimenting with new ideas and themes. After all, a wild thought may just turn out to be your best work.
Rejuvenate your furniture.
With digital laminates, you can do anything and everything, which means you can even transform your old furniture and turn them into statement pieces. Amazing, right? Plus, with Royale Touché's laminate sheets, you will not only be able to give them a new identity but also protect them from stubborn stains and long-term damage.
Decorative digital laminates are setting new trends every day, as most interior designers are increasingly turning to them. This is why, at Royale Touché, we make sure to add an array of styles and designs, so when you finally make the decision to transform your space, you, as well as the creative experts, never have to compromise.
Please share your details.