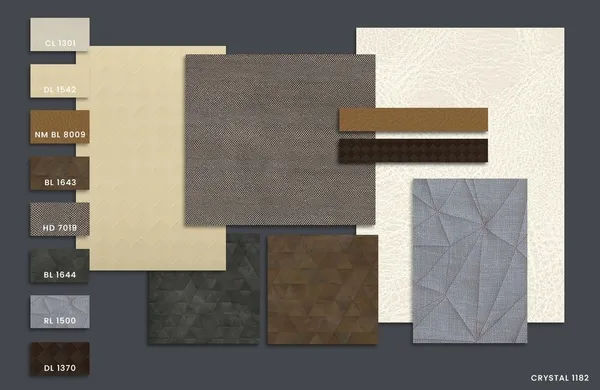 Use of leather in interior design
Modern, classic, or eclectic, no matter which style you adopt for your home, decorating it with the timeless textures of leather can instantly make it look cozier and more welcoming. And it's easy to see why. The color, texture, and appealing appearance of leather are so chic and luxurious that no matter where you place it, it instantly lifts that space. In a nutshell, leather is classic.
Hence, today, we can see why many interior designers and creative individuals lean towards decorating different spaces with leather-finished laminates. To get a better idea, let's quickly go through a few points that will help you understand the benefits of using this natural element in interior design –
Sturdy and rich in appearance
Leather not only has the potential to outlast most durable fabrics but also develops character with time, there-by elevating the appearance of the entire space and keeping it that way for many years. It's fine lines and wrinkles only give it more personality and make it worth your investment. Besides, this natural fabric has such a glamorous, sturdy, and rich look that it can be easily used in both office and home interiors.
Durable and Easy to maintain
The best part about using leather-finished laminates is that even though they exude such luxurious vibes, they hardly demand a lot of maintenance. To keep the leather laminate clean and free of dust, spray the non-oily furniture spray onto a cleaning cloth and gently wipe down the furniture to remove dust. Remember not to use abrasive cleaners, steel wool, or scouring powder, as these may leave ugly scratch marks.
Extremely versatile
Leather comes in different forms, shapes, textures, and colors, giving designers a chance to bring their vision to life. Plus, this makes it easy to incorporate them into any decor style or installation. So, no matter where you place them, it blends perfectly and adds appeal, glamour, and allows your space to make a bold statement.
Aesthetically appealing
The unique appearance of leather is not reserved for any specific gender. It has an inherent ability to look extraordinarily aesthetic and fit perfectly well in any space, given that you understand how and where to use the right color, texture, and design. Moreover, this natural material, with its unique sight, touch, and smell, can move us like no other and bring a sense of timeless beauty to any space.
With Royale Touché, explore a huge collection of luxury, high-pressure, decorative and designer laminates that will add that oomph to your space, and give you a home that ages with so much personality and character.
Please share your details.