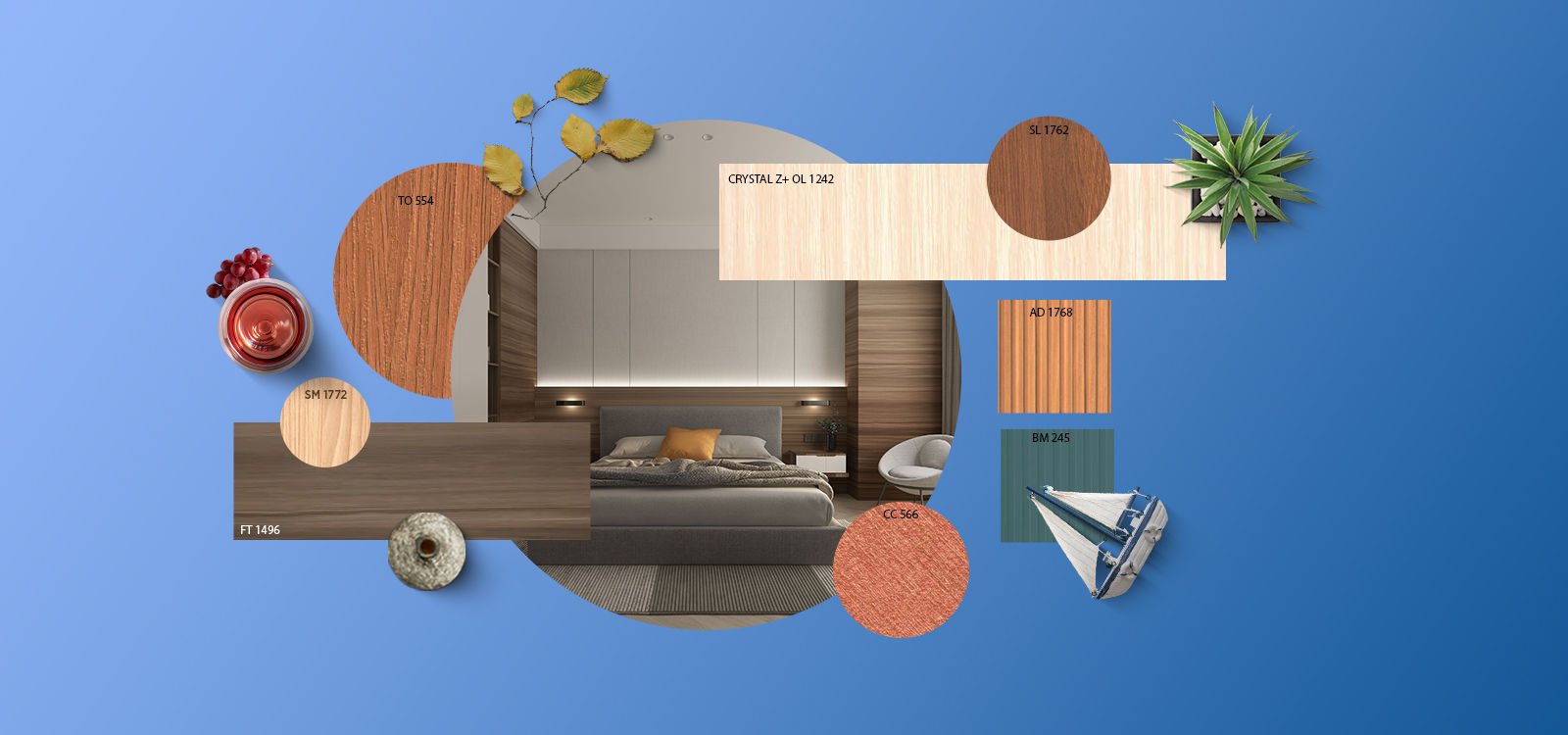 What are the different types of laminate available for home use?
Building a home, especially in current times, is not so easy. From buying the land or property to furnishing it, everything can be quite overwhelming. However, in this chaos, it is important to remember that this piece of haven needs all your love and attention. Therefore, it is advisable to be mindful of using elements that will support you in the years to come, like laminates.
Summary
What are laminates
Different types of laminates
Conclusion
What are laminates?
Laminate sheets are modern surfacing solutions that offer a quick, easy and affordable option to renovate any space of your choice. They are also available in a wide variety of unique colours and prints that can instantly add a luxurious and aesthetic appeal to any corner. In recent times, especially, laminates have become a popular choice amongst homeowners, architects and designers as they are durable, easy to maintain, long-lasting and absolutely gorgeous to look at.
Now, let's understand the different types of laminates available at Royale Touché that can be used for revamping or renovating your home –
Matt laminates: Matt laminate is a 'natural' looking laminate that provides a softer and sober look, and appears smoother than gloss finish laminate. The texture of a matt laminate is velvety and luxe, which gives users a pleasant handling experience. Moreover, the colour of these laminates is rich in consistency as they do not reflect light, which can make some areas look brighter or darker than others.
HPL & LPL: Differing only in pressure with which the laminate material is applied to a substrate, HPL is usually used with plywood, while LPL finds its use with MDF.
Textured laminates: It is the surface finish of a textured laminate that differentiates it from other laminate designs. Hence, people who prefer to have amazing aesthetic appeal and a sophisticated appearance typically choose textured laminates. So, if you have a theme or design in mind to decorate your space, these laminates will work fantastically for you.
Antibacterial laminates: As the name suggests, antibacterial laminates are decorative laminates with antibacterial properties that keep your space hygienic by reducing the risk of bacterial growth. Such laminates are crafted with special biocidal actives that add an extra layer of protection, thereby, creating a safe and clean space for you and your loved ones.
Leather laminates: These laminates mimic the natural look of real leather. And, the best part about using leather finish laminates is that even though it exudes such luxurious vibes, it hardly demands a lot of maintenance. Its fine lines and wrinkles only give it more personality and make it worth your investment. Besides, this natural fabric has such a glamorous, sturdy and rich look that it can be easily used in both office and home interiors.
Besides these, Royale Touché also offers gloss-finish laminates, solid-coloured laminates, metal laminates and more. Thereby, giving you an opportunity to choose from a wide range of options, so you can finally build a home that welcomes you like no other place ever would.
Please share your details.