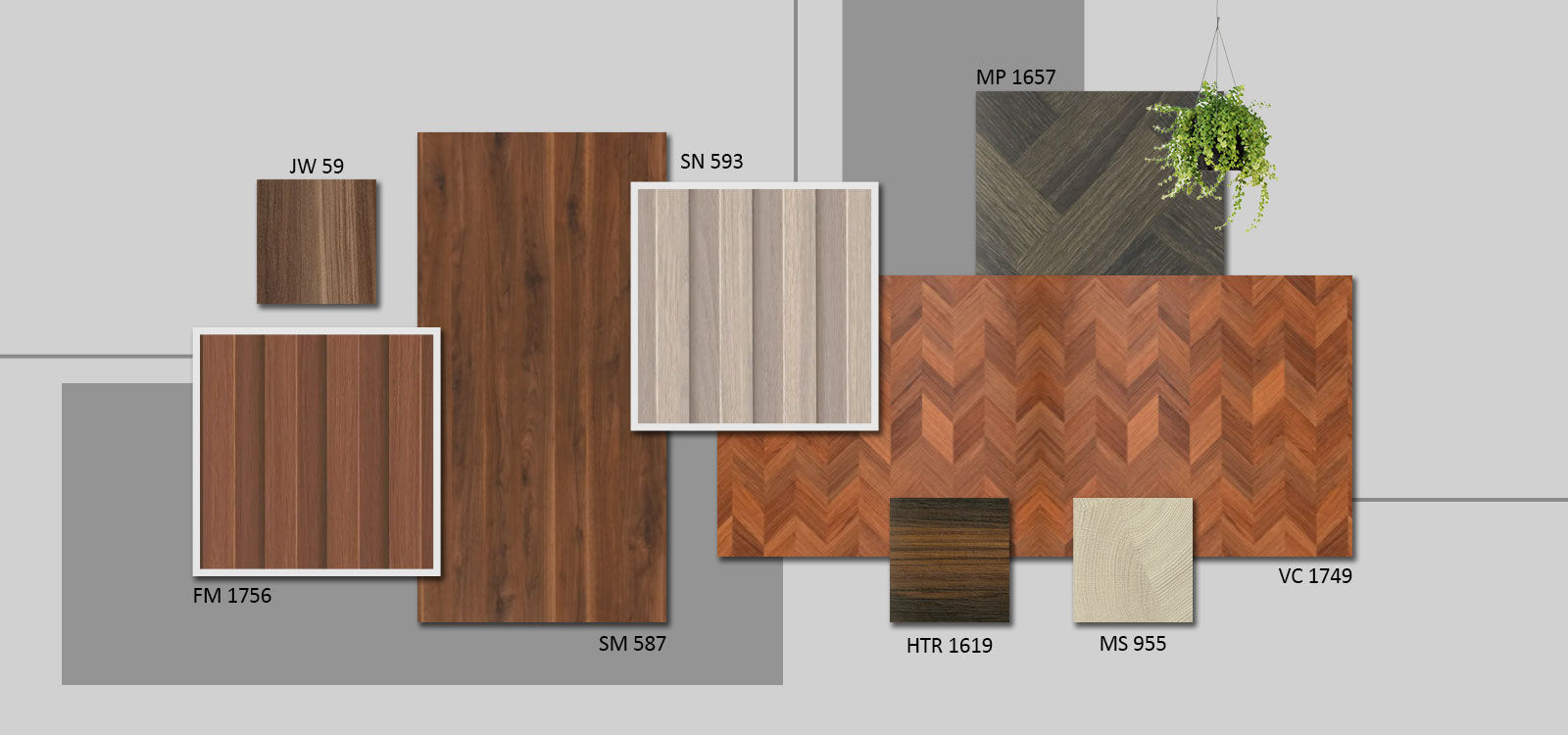 Importance of laminate door skin for interiors
When we think of doors or windows, most of us often ignore the design aspect and jump straight into the inspection mode – "Is it durable enough?" "Is it sturdy enough?" Now, while, security is the most important factor here, we should not overlook the role it plays in home décor; especially if you have put a lot of effort into curating a unique look for your casa.
So, if you want to add architectural detail that spills style in every room, you should consider opting for door skin laminates that not only enhance the aesthetic of your home but also add to their strength. With smooth finishing, perfect carving, elegant designs and fine polishing, these door laminates tend to add enough interest to your living spaces and make them more appealing and attractive.
Summary
Importance of laminate door skin for interiors
Tips to maintain door laminates
Conclusion
Now let's scroll down to understand the importance of laminate door skin for interiors:
Antibacterial:
Laminate door skin has anti-bacterial surfaces that often discourage the growth of bacteria & germs, which is obviously a huge plus anywhere in your home. Royale Touché uses a very special resin formulation on their laminates that is applied over the decorative surface paper to achieve a high degree of bacteria growth resistance, giving your home both protection and beauty.
Impact resistant:
Door sunmica or laminates are made by using a combination of specially treated Kraft papers with a variety of resin mixtures to provide strength, balance, stability, better sanding and adhesion and longevity to your doors. The core once treated under controlled conditions prevents the laminate from cracking and fracturing, so you get the blend of performance and perfection.
Varieties and colour:
Door laminates are available in various colours and these colours last for a longer duration. They are also available in a wide range of designs and finishes; plus, door laminates price is marked at an affordable range, so you can have exactly what you want without compromising on any fronts.
Stain & scratch resistant:
Lastly, not only are door laminates stunning to look at and easy to maintain, but also very effective and functional as they are immune to the ill effects of moisture and scratches. This makes them a perfect fit for your home.
Tips to maintain door laminates:
To ensure the longevity of your door laminates, here are something you must avoid –
Firstly, avoid using abrasive cleaning tools to get rid of any marks.
Next, do not use excess water or leave it to dry on your laminates.
If you want to enjoy the stunning colour and look of your laminates, avoid direct sunlight.
Avoid any dyed or scented detergents to clean your laminates as they are more likely to leave stains.
Always spray any cleaning solutions, even if they are extremely gentle, on the cleaning material instead of directly on your laminates.
Conclusion
Royale Touché offers some of the most exquisite door laminates in an array of colours and designs that will suit your architectural style. So, if you are in the market for some aesthetic doors that will surprise your guests, check out our website today. 
Please share your details.