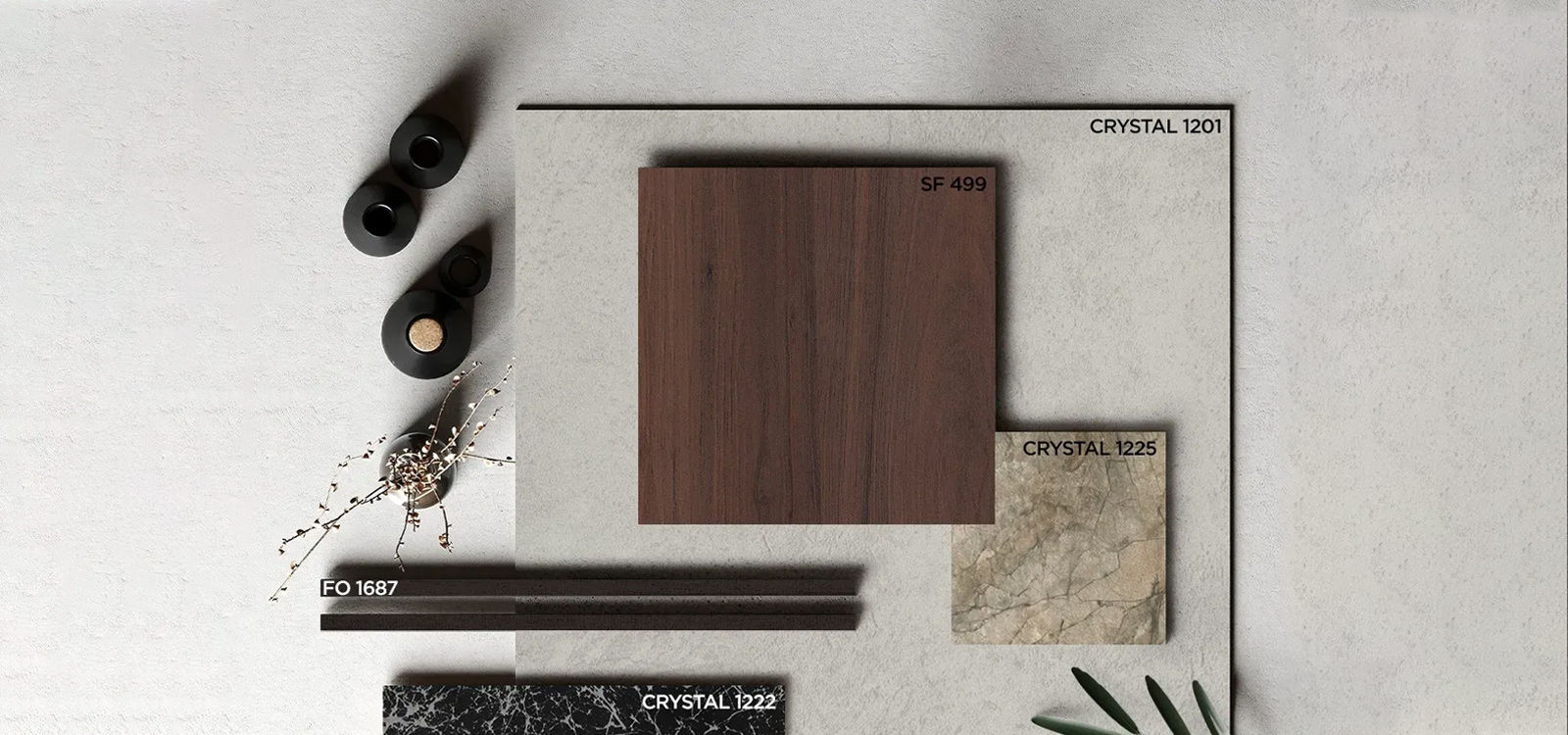 5 Trending Laminate Door Designs
In this blog, we will discuss some amazing trending designs that will add beauty to your doors and make a great first impression, whilst offering safety and durability. Let's take a look –
Double doors:If you plan to "wow" your guests right at the entryway, double doors are a perfect option to go with. Featuring two doors in the same frame, these doors provide a stately, classic quality to your home while adding a bold statement to the entrance. Besides adding a touch of royal appeal, double doors are also quite practical and functional as they offer more easy access to your home, especially when installing any large furniture or appliance.
Flush doors:These types of doors have been in trend for a while, as they check all the points when it comes to minimalistic style. They usually have a simple design that can be plain on both or decorative on one, and has provision for locking on both sides.
Panel doors:These types of doors are, and have been popular for quite some time now. Their name basically tells you what they are – A door that is crafted not of one single piece of wood or other material, but instead is comprised of panels. Each of these panels fits together to create the finished door. These doors are quite trendy right now as they offer additional beauty to the entrance of your home.
Pivot doors:Over the years, pivot doors have become extremely popular as they make your home look luxurious. Whether you install them inside or outside, they add an air of elegance and style that no other door can match. These doors are perfectly balanced and don't waste space either. However, if you want to enhance their visual appeal, you can select metal or glossy laminates from Royale Touché,one of the most premium laminate brands in India that offers a vast variety of designs and the promise of impeccable quality.
Pocket doors:One of the best and most functional doors to exist in modern times, are these pocket doors that neatly disappear into a compartment in the adjacent wall. It slides on a track, so you can shut off a room for more privacy or open it up to connect space and also enjoy more room.
At Royale Touché, we offer a range of laminates that promise to enhance the look of any door you choose for your home. From different colours, styles to textures and designs, we give our customers the key to unlock endless doors of possibilities.
Please share your details.