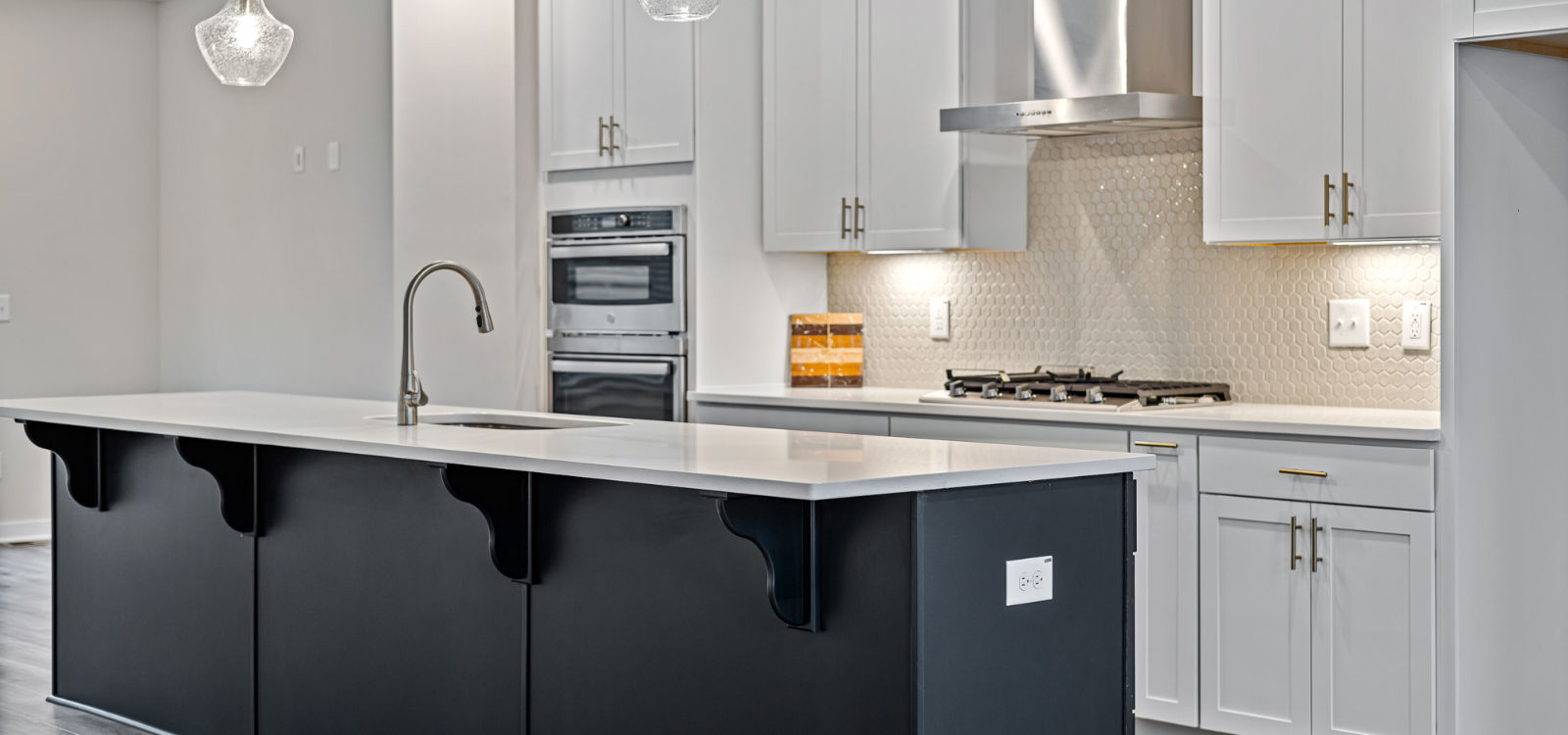 Making the Most of Kitchen Spaces: How to Design Your Kitchen Cabinets
What are Kitchen Cabinets?
Kitchen cabinets, the workhorses of your kitchen, are essential furniture pieces that dictate the functionality, organization, and overall look of your kitchen space. While they primarily serve to store everything from your cooking utensils to your groceries, their influence extends beyond mere storage.
Impact of well-designed cabinets on storage and organization
A carefully planned kitchen cabinet design is like a symphony orchestra, harmonizing storage efficiency, accessibility, and aesthetics, creating a cohesive kitchen space that makes cooking a joy rather than a chore.
A well-designed kitchen cabinet can take your storage game to new heights. Be it the cookware, bakeware, or even your secret stash of snacks, everything can have a dedicated spot. Corner cabinets, pull-out drawers, and vertical dividers for trays and baking sheets are some innovative kitchen cupboard ideas that enhance storage and ease access.
Organized cabinets pave the way for efficient kitchen operations. By segregating items based on frequency of use, size, or function, you can ensure a smooth cooking experience.
Kitchen cabinets significantly contribute to the overall aesthetic appeal of your kitchen. Whether you opt for a contemporary, rustic, or traditional kitchen cabinet design, it sets the tone for your kitchen's vibe.
The impact of a well-designed kitchen cabinet is manifold – it enhances storage, streamlines workflow, elevates aesthetics, and adds value to your home.
Therefore, when planning your kitchen space, give your cabinets the attention they deserve. After all, they're not just storage boxes, but the backbone of an efficient, beautiful kitchen!
Types of Kitchen Cabinets
A well-designed kitchen blends form and function seamlessly, and the right choice of cabinets is key to achieving this balance. From base to tall, shaker to open shelving, each type of cabinet serves unique needs and adds a distinctive character to your kitchen. Here's a closer look at these different types of cabinets:
Base Cabinets: The Workhorses of Your Kitchen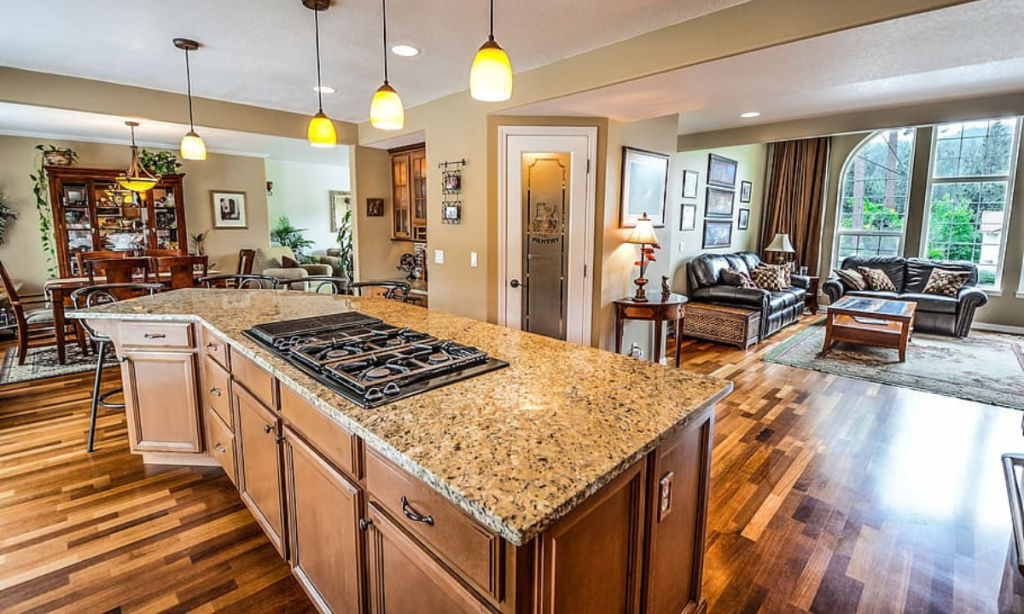 The powerhouse of storage, base cabinets, as the name suggests, form the base for your countertops.
These cabinets are workhorses, providing generous storage space for pots, pans, and small appliances. Their sturdy build and easy access make them a fundamental part of any kitchen cabinet design.
Wall Cabinets: Storage Meets Sophistication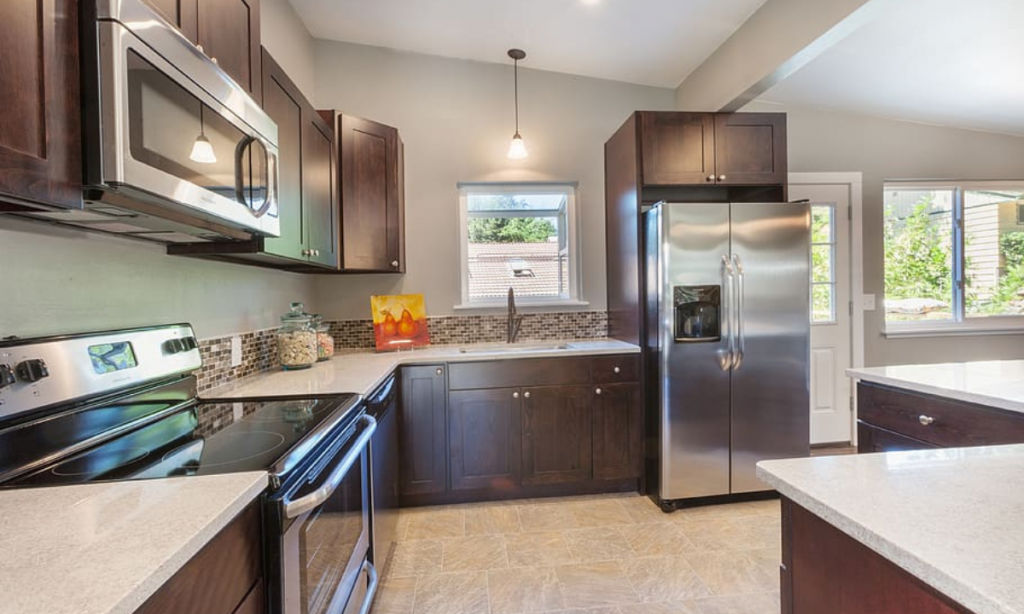 Ever thought your kitchen walls could help declutter your countertops? Wall cabinets do just that. Mounted on the walls, these cabinets are perfect for storing lighter items such as glasses, dishes, and spices.
Opting for a kitchen top cabinet design with glass doors can add a touch of elegance while letting you display your dishware.
Shaker Cabinets: A Touch of Tradition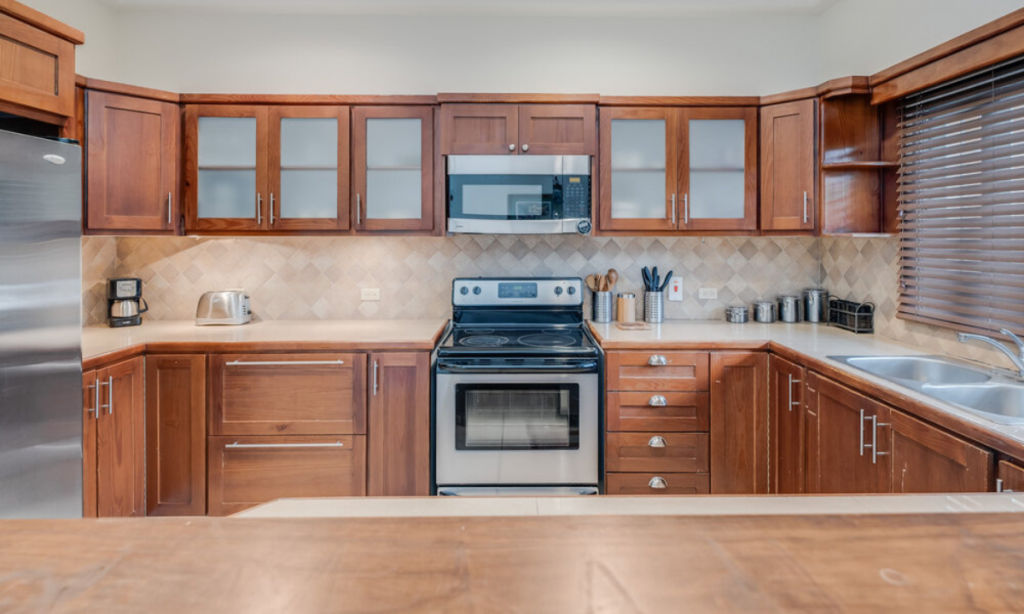 Boasting a five-piece door with a recessed center, shaker cabinets are the epitome of timeless elegance. Their simple and clean lines lend them a versatile appeal that fits in a modern kitchen cabinet design just as perfectly as in a traditional setting.
Shaker cabinets are a perfect canvas to experiment with different finishes and hardware, making them a popular kitchen cabinet idea.
Tall Cabinets: Vertical Space Utilized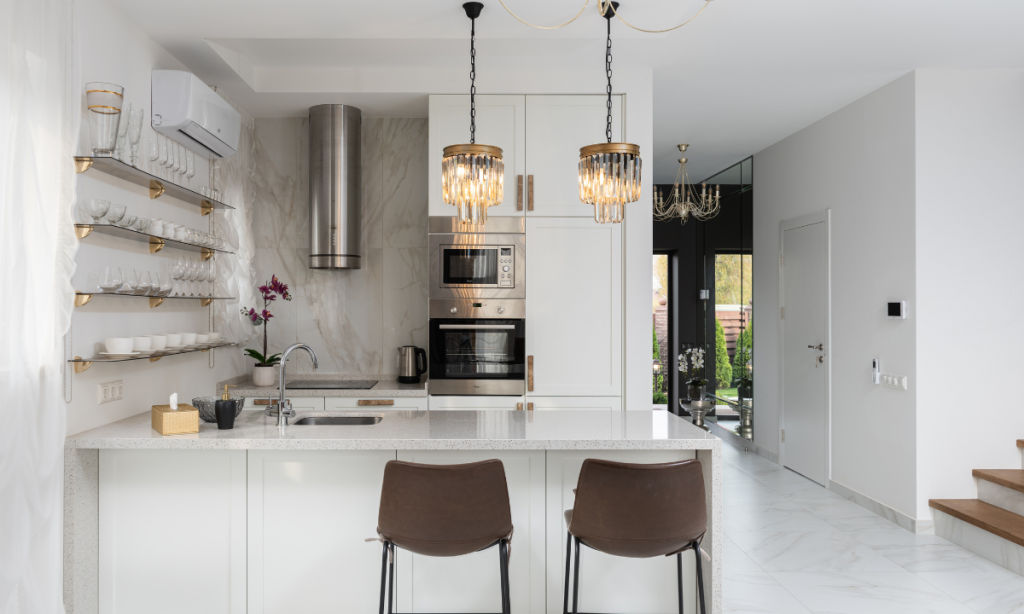 Need more storage space but running out of floor area? Enter tall cabinets. Standing from floor to ceiling, they offer ample storage and are ideal for storing pantry items or brooms and mops.
A clever kitchen cabinet design idea is to use these as a pantry, making use of the vertical space.
Open Shelving: Breezy and Chic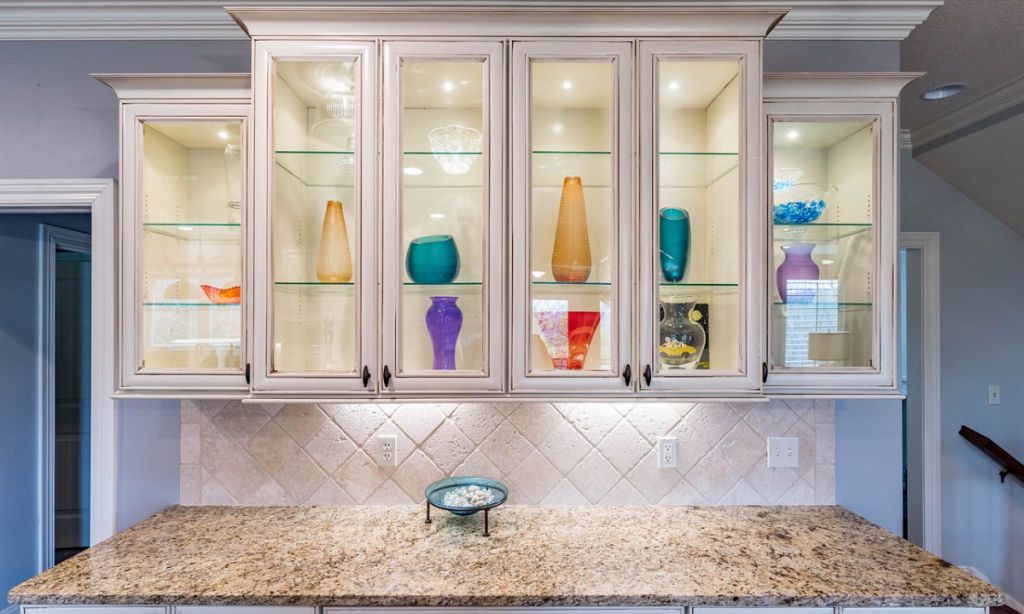 If you want your kitchen to feel light and open or want to show off your favorite dishes and glasses, open shelving might be your answer. This approach to cabinetry offers easy accessibility and gives a spacious feel to your kitchen.
However, keep in mind that items are in full view, so keeping things tidy is essential!
Choosing the right cabinets is a key ingredient in cooking up a perfect kitchen design. Each type of cabinet has its charm and utility, offering distinctive solutions for your kitchen needs.
Remember, a great kitchen cabinet design not only maximizes storage but also adds to your kitchen's personality. Make your choice count!
Steps on how to design your kitchen cabinets
Cabinet Style Selection
Your kitchen cabinets are the canvas that brings your culinary style to life, making cabinet style selection a vital step in your kitchen design journey.
Assessing Personal Style Preferences
The first step to successful cabinet selection is understanding your style preferences. Are you an admirer of clean, sleek lines and simplicity?
A modern kitchen cabinet design might be your perfect match. Perhaps you're charmed by rustic aesthetics and a cozy, welcoming vibe? Farmhouse-style cabinets would then hit the mark. Understanding your style preference helps create a kitchen that is not only functional but also an extension of your personality.
Consider the Overall Kitchen Theme and Decor
Your kitchen isn't a standalone space; it's part of your home's larger canvas. Hence, your choice of cabinets should ideally complement the overall theme and decor.
From kitchen top cabinet design to color and finish, every detail should seamlessly blend in, enhancing the overall ambiance and visual harmony.
Explore Popular Cabinet Door Styles
Cabinet doors are the face of your cabinets, making them an important aspect to consider. Shaker style doors, with their classic and versatile look, work well in both traditional and contemporary settings.
Flat-panel doors, on the other hand, offer a minimalist aesthetic perfect for modern kitchens. Raised-panel doors, with their intricate detailing, are perfect for homeowners seeking a more traditional look.
The magic of a perfect kitchen lies in its details. In the quest for the ideal kitchen cabinet design, understanding your style, considering your overall decor, and exploring varied door styles can unlock a kitchen design that is just as unique as you.
Cabinet Layout and Configuration
Evaluating Kitchen Space and Dimensions
The next step towards a perfect kitchen cabinet design begins with understanding your kitchen's space and dimensions.
Every nook and corner, every broad surface, and every window placement needs careful consideration. This not only affects how your cabinets will fit in but also the efficiency and comfort of your cooking experience.
Determining the Optimal Cabinet Layout
Once you've taken stock of your kitchen's size and shape, you can decide on the optimal cabinet layout.
An L-shaped layout leverages corner spaces effectively and suits open plan kitchens. For smaller, narrow kitchens, the galley layout with parallel counters maximizes efficiency. A U-shaped layout, on the other hand, offers plenty of storage and workspace, ideal for larger kitchens.
Choosing the right cabinet layout is a balancing act between kitchen cabinet design ideas and practical considerations, a crucial step towards your dream kitchen.
Cabinet Materials and Finishes
The charm of a kitchen lies not just in its layout but also in its materials, finishes, and the types of doors that frame your cabinets.
Exploring different cabinet materials
This is akin to exploring the varied flavors of a spice market. Each material brings a unique blend of aesthetic appeal and functionality. Traditional wood cabinets exude a timeless charm, while laminate options offer durability and a wide range of styles, supporting any kitchen cabinet design you dream of.
Matching your chosen material and its finish with the kitchen style and color palette
Evaluating the available choices and then deciding on the actual combination of material and finish is a form of art.
A matte finish on wood can create a rustic look, while a high-gloss finish on kitchen laminate screams modern and chic.
Each combination can dramatically alter your kitchen's vibe and must be chosen carefully.
Cabinet Doors and Openings
Arched doors for that classic elegance, glass inserts for showcasing your beautiful dishware, or decorative panels for a textured appearance are all wonderful options.
Your choice of cabinet materials, finishes, and doors form the cornerstone of your kitchen cabinet design ideas, enabling a unique, personal touch in your kitchen.
Interior Organization and Storage Solutions
Enhance the efficiency of your kitchen with adjustable shelves and pull-out drawers that maximize cabinet storage space. Specialized storage solutions like spice racks, tray dividers, or cutting board slots add convenience and accessibility, creating a clutter-free environment.
Lighting and Accessories
Furthermore, the right lighting can dramatically transform the ambience and functionality of your kitchen. Integrated under-cabinet or interior cabinet lights offer improved visibility and a touch of elegance, thus illuminating your kitchen cabinet design ideas into reality.
Kitchen Cabinet Design FAQs
How to design your own kitchen cabinets?
Sketch your kitchen cabinet design ideas or use a design software. Consider the style (modern, traditional) and the layout (L-shaped, U-shaped) that would best complement your kitchen. Lastly, pick the material (wood, laminate) and finish (matte, glossy), keeping your budget and aesthetic preferences in mind.
What materials are used for kitchen cabinets design?
Common materials for kitchen cabinets include solid wood, plywood, medium-density fiberboard (MDF), particleboard, and laminates.
Each has its strengths and weaknesses, balancing between cost, durability, and aesthetic appeal. For instance, solid wood is durable and attractive but can be expensive, while laminates offer a cost-effective solution with a wide range of design options.
What are some popular kitchen cabinets design styles?
Popular styles include Shaker, which features a classic, simple design with clean lines; modern style, known for its minimalist, sleek, and glossy finish; traditional style, with intricate detailing and a warm, homely feel; and farmhouse style, which has a rustic, vintage look. Your choice should align with your kitchen's overall theme.
What are the advantages of built-in kitchen cabinets?
Built-in cabinets offer a custom fit for your kitchen, maximizing storage and ensuring a smooth, uniform look. They can be designed to accommodate specific kitchen elements like appliances and windows.
While they can be a more expensive option, their durability, efficiency, and cohesive look make them a worthwhile investment.
Please share your details.