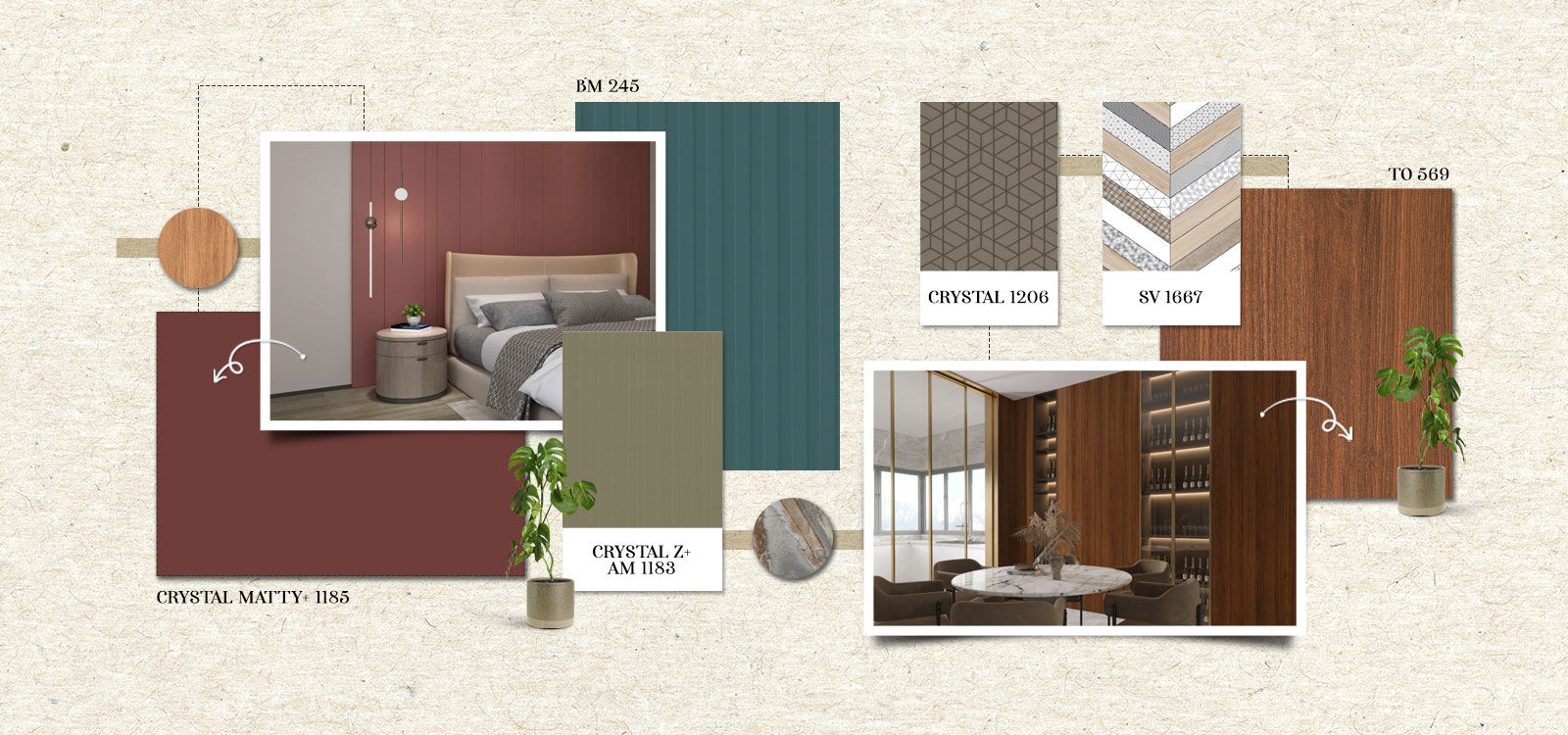 Laminates for Furniture Restoration Projects
It can be quite disheartening to see your beautiful pieces of hardwood furniture show signs of ageing; especially if they have been passed down from generation. Isn't it? Once so lovely and grand, durable and sturdy, these types of furniture can start losing their aesthetic appeal after a decade or so. However, with a little love and care, you can restore your favourite pieces to their former glory. All you need is a little help from furniture laminates.
Summary 
What are furniture laminates?
Benefits of using furniture laminates
Few ways to restore furniture using laminates
Conclusion 
What are furniture laminates?
Furniture laminates are wood laminate sheets that are used to cover wooden furniture, in order to beautify them or give them a unique look. It is an artificial material used to cover the top of the plywood by pressing thin layers of paper and resins together. Besides offering aesthetic appeal, wood furniture sunmica also offers several benefits.
Benefits of using furniture laminates:
Wood laminate sheets provide an attractive option for commercial and residential spaces that are both durable and cost-effective.
Furniture laminates have become extremely popular today as they are affordable, durable, and aesthetically pleasing.
One of the biggest benefits of using furniture laminates is that they are easy to clean and maintain.
With its wide range of colours and patterns, furniture laminates can be used to create or restore stunning furniture pieces.
Few ways to restore furniture using laminate sheets:
Select texture: Give your old pieces a new look with textured laminates. For example, many people choose to go with leather as it has an inherent ability to look extraordinarily aesthetic and fit perfectly well in any space. Moreover, this natural material, with its unique sight, touch and smell can bring a sense of timeless beauty to any space. 
Choose design: When building or restoring furniture, do not stop experimenting with laminate sheets. You can select solid colour laminates along with wooden textured laminates to create a standard and stunning look. Similarly, you can also mix high gloss laminates with matt laminates to get an incredible look. There are various ways you can mix and match different laminates to create a piece that stands out anywhere.
Keep it classic: If you simply want to restore your old furniture to its former glory, then it's best to use laminate sheets that are close in resemblance. Sand down your furniture and then add new or customised laminate sheets and watch them turn into a spectacular piece again.  
Upgrade the style: If you are bored of your old furniture's look then give it a modern twist with Royale Touché's stunning laminate sheets available in a wide range of stunning colours, prints and designs. This will not only make the furniture stand out but also enhance the appeal of your space immensely. 
Conclusion 
Royale Touché is a leading manufacturer of various types of laminate sheets and laminate boards that can help you transform your old furniture to its original form or revive it to suit your modern taste. From solid-coloured laminates to digital and decorative laminates, we have all the options available for your specific requirements. Contact us for more information.
Please share your details.